The Case of California: $757m Auction closes with Offshore Wind Winners
Cutting Checks: California's Winning Tenders
This past month the US made history when on December 7th 2022, the US Department of the Interior announced the results from BOEM's wind energy auction for five lease areas off the coast of California.
Not only is this the first ever lease auction for the Pacific region, but it is also the first for floating offshore wind in the US as well. The leases were split between two regions, with three leasing areas off the coast of Morro Bay and two off the coast of Humboldt. Combined, the five leases have the potential to generate at least 4.6 GW of energy capacity, though that could likely be closer to 8 GW with larger turbines and higher capacity densities. The sale totaled nearly 375,000 acres. The provisional winners include RWE Offshore Wind Holdings LLC, California North Floating LLC, Equinor Wind US LLC, Central California Offshore Wind LLC, and Invenergy California Offshore LLC.
The higher wind speeds and proximity to commercial port infrastructure drove the Humboldt Bay lease areas to a leading $2,503/acre average, compared to the $1,767/acre average for the Morro Bay lease areas. In total, $757.1m in bids at an average of $2028/acre – but these numbers don't tell the whole story.

As in past auctions, bidders made cash bids for the lease areas, but BOEM also incentivized developers to further support the local economy through the auction. Specifically, bidders could be granted credits for contributions to supporting and working with the local economy. Specifically, credits were granted for commitments (both monetary and non-monetary) to programs or initiatives that support workforce training programs for the floating offshore wind industry and/or the development of a U.S. domestic supply chain for floating offshore wind energy industry, or that establish a community benefit agreement for local stakeholders who may be affected by the development of the lease areas. The $757.1m in bids include a combined $170m in bidding credits for local economies. These investments are a clear demonstration of the effort of regulators and developers in the U.S. to help build the local supply chain and shows how offshore wind development can catalyze investment and revitalization in local domestic economies. The investment is also a win-win for developers who plan to, or hope to, construct floating wind farms off the U.S. West Coast by winning this auction or the next. How so?
Coastal Challenges
Ports
With limited port infrastructure available for OSW along the California coast, especially local to the three Morro Bay lease areas, port infrastructure will be limited and competitive. Bottle necking at ports could become a challenge for developers – both as these California lease areas are developed and ones in Oregon and Washington are planned thereafter. Potential ways to mitigate the challenges presented by limited port options, and the apparent necessity for developers to collaborate, will be of particular interest. Early stakeholder engagement and workforce development will be very important. The bidding credits should help to directly support this effort. And other industry drivers are also taking part, as Crowley has recently shown in this regard through their negotiations with the port of Humboldt Bay to be the sole developer and operator of the Humboldt Bay Offshore Wind Heavy Lift Marine Terminal. Early engagement like that which Crowley has initiated, plus the lease auction bidding credits, will be crucial to laying the groundwork for supply chain development and local content. The bidding credits and development of a single port alone will not have the capacity to support the development of all five lease areas (and beyond for future West Coast auctions), but these initiatives do demonstrate a commitment to the local economy that offshore wind means business. With plenty of work to do, the jobs will come.
Yet other challenges also remain – alongside its ports, California's grid interconnection will also be an obstacle, especially for the Humboldt Bay lease areas.
Grid Interconnection
The grid in California is already constrained due to the lack of coastal transmission and also presence of existing generation, especially with the addition of other renewable energy sources, such as solar and onshore wind, in recent years. The retirement of the Diablo Canyon Power Plant (DCPP) is set to open up 5 GW of grid capacity near the Morro Bay offshore wind sites, but it is still unclear whether or not the DCPP will apply to stay active given the federal government's incentives to keep nuclear power plants online. For developers not already in the grid connection queue to grab a portion of that 5 GW, they could see that the grid capacity has already been claimed by other projects, such as new solar farms and battery energy storage systems. Connecting more bulk power into either the Diablo Canyon and Morro Bay substations will trigger upgrades from 230 kV to 500 kV and other grid reinforcement upgrades, but at least there is a relatively clear pathway for grid interconnection from the 3 Morro Bay sites. It is not so clear that the same can be said for the Humboldt wind energy sites.
The Humboldt region has a deficit of nearby grid infrastructure as most of the transmission backbone is further from shore along the California-Oregon Intertie 500 kV transmission network. Connecting into this network directly would require at least 100 km of onshore cabling or overhead lines, so developers' major hopes of connecting into the grid are dependent on the potential upgrade of the Humboldt substation and adjacent lines to 500 kV. This will require extensive investments for the necessary upgrades from developers as well as CAISO and other grid operators unless there are new regulatory initiatives to share this cost burden. Due to the grid constraints, it is unclear exactly what export transmission options are available and optimal for offshore wind projects with grid connection dates in the 2030s.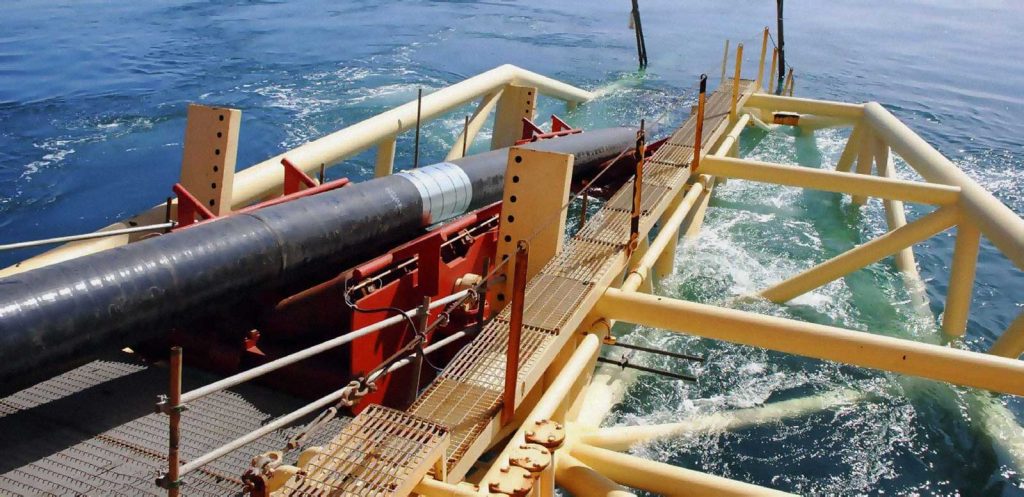 Alternatives to connecting to the local Humboldt grid include routing down the coast to the San Francisco load centers directly or up to Oregon points of interconnection, but both of these options will require hundreds of kilometers of HVDC offshore cables which would be a significant CAPEX investment and would likely face roadblocks from permitting agencies and local stakeholders. The uncertainty around the grid connection for the Humboldt WEA, and when potential upgrades will be constructed, makes the price of each site more confusing since it will require heavy investments from the developers both in terms of costs and time.
There is also no clear route to market for offshore wind in California since there have been no commitments by the State to enact financial mechanisms such as Power Purchase Agreements (PPAs) or Offshore Renewable Energy Credits (ORECs), and we can see the importance of these contracts with East Coast developments, such as with the significant increase in sale prices from the NY Bight auction due to guaranteed OREC rounds. This gave developers more confidence in their bid pricing and overall competitiveness compared to the California lease auctions which had no guarantees and therefore, the developers were likely more timid to inflate their bid prices.
Due to increasing supply costs and concerns around grid connection and new floating technology, will offshore wind still be feasible from a financial point of view? With the challenges of limited supply chain, especially for floating wind technology, and constrained grid infrastructure, the total project cost is likely to be significantly higher than projects on the East Coast. This emphasizes the need for a clear route to market for developers to ensure projects can be financed effectively, but currently, there is no clarity on what that will be in California or Oregon. Also, significant investments will need to be made at all stages of the project, such as with the local community, ports, grid connection, and overall construction of the projects. It makes one wonder how will all of this still be affordable without placing a significant burden onto the ratepayers.
Post-auction Planning
As developers refine plans post-auction to shift the focus towards front end engineering design for wind farms, major decisions on floating foundation types, cable design, port locations for transport and installation (T&I) activities, floating foundation fabrication and assembly, and operations & maintenance (O&M) strategies and O&M hub development, and spares storage and logistics, will present various exciting challenges and opportunities.
How can OWC help?
OWC's team, with our broad range of expertise in floating offshore wind and particularly the West Coast US region, can assist developers in navigating Californian waters, particularly in optimizing costs. OWC has experience with the development of O&M cost and availability models as well as O&M strategy reviews. On top of these services, OWC has provided clients with cost modeling (DEVEX, CAPEX, OPEX, DECEX) and AEP comparative analysis for Morro Bay and Humboldt Bay WEAs, as well as O&M strategy verification.
OWC and ABL Group also provide an array of other services including electrical engineering services, point of interconnection analysis, cable routing design, and design review to help developers find feasible routing and transmission solutions in California. OWC has carried out port suitability assessments of potential sites off California and has extensive knowledge of US west coast yards and marine operators given ABL's maritime presence in the region.
---
For more information on how OWC can support your offshore wind projects, get in touch with our experts: