The wind turbine generator (WTG) is the critical component of a wind farm, where wind resource is converted into electricity via aerodynamic force. As wind farms push new boundaries, becoming bigger and more powerful, and moving to new and harsher environments, a WTG's performance and long-term operability become increasingly susceptible and at risk to the motions and loads around it.
OWC's multidisciplinary team provides a range of technical studies and consultancy packages to support our clients in making informed decisions regarding WTG design and operations. Our goal is to help you minimise risk to a WTG, optimise its performance and minimise additional cost throughout all critical project phases.
There are four main types of WTG which can be considered for the various wind turbine systems, those are:
Direct Current (DC) Generators
Alternating Current (AC) Synchronous Generators
AC Asynchronous Generators, and
Switched Reluctance Generators.
OWC's team has significant experience in advisory and engineering of all WTG types, with expertise in wind turbine design and certification, as well as WTG management throughout the asset's lifecycle, providing a wide range of technical services to support from early concept and feasibility to development and engineering, construction and future operations.
Where we work
Specification of future wind turbine properties to support wind farm concept design, including dimensions, masses, power and thrust curves
Wind turbine reviews as part of technical due diligence activities to support project transactions
Wind turbine supply contract review, including warranties and O&M agreements
Applied research on wind turbine innovations, including O&M methods and support structure design
Market challenges
Motions and impact from increasingly harsh environmental conditions.
Installation & maintenance complexity and costs.
New challenges in floating wind.
Supply chain and manufacturing availability and cost.
Supporting WTG performance and cost-effectiveness throughout its lifecycle
Concept & Feasibility
During wind farm concept design, turbine dimensions, power curves and other critical properties are estimated for future turbines for input to the project definition and consents applications.
Development & Engineering
During the FEED stage, our specialist Integrated Loads Analysis (ILA) service provides design load inputs to the support structure design process. Either generic or OEM-provided numerical models of the wind turbine can be used. At later design stages, the same ILA service is used to check the suitability of the selected wind turbine to the wind farm site.
OWC's French branch and marine renewable energies specialists, Innosea, are leading technical authorities in the provision of integrated loads analysis (ILA) and resulting WTG and foundation design, as well as in software and computation solutions.
Transportation & Installation (T&I) to Operations & Maintenance (O&M)
OWC's sister company, Delta Wind Partners – a specialist brand in WTG solutions, also provides leading expertise in WTG engineering and management solutions throughout T&I and O&M phases, enhancing an asset's through-life productivity and minimising risk to an asset.
WTG Technical Due Diligence
In support of project transactions, OWC provides technical due diligence services to assess any risks associated with the selected turbine (pre-construction) or the track record of the operational machines (post-construction). For projects in operation, OWC assesses the remaining fatigue life of wind turbine components and support structures and advises on life-extension options. To support clients through failure investigations, we provide root cause analysis and expert witness services.
The value we bring
Expansive multi-disciplinary team of WTG experts.
Through-life approach and solutions.
Leading authority and combined approach in Integrated Loads Analysis (ILA) and associated WTG & foundation design.
Combined practical with theoretical expertise.
Related Services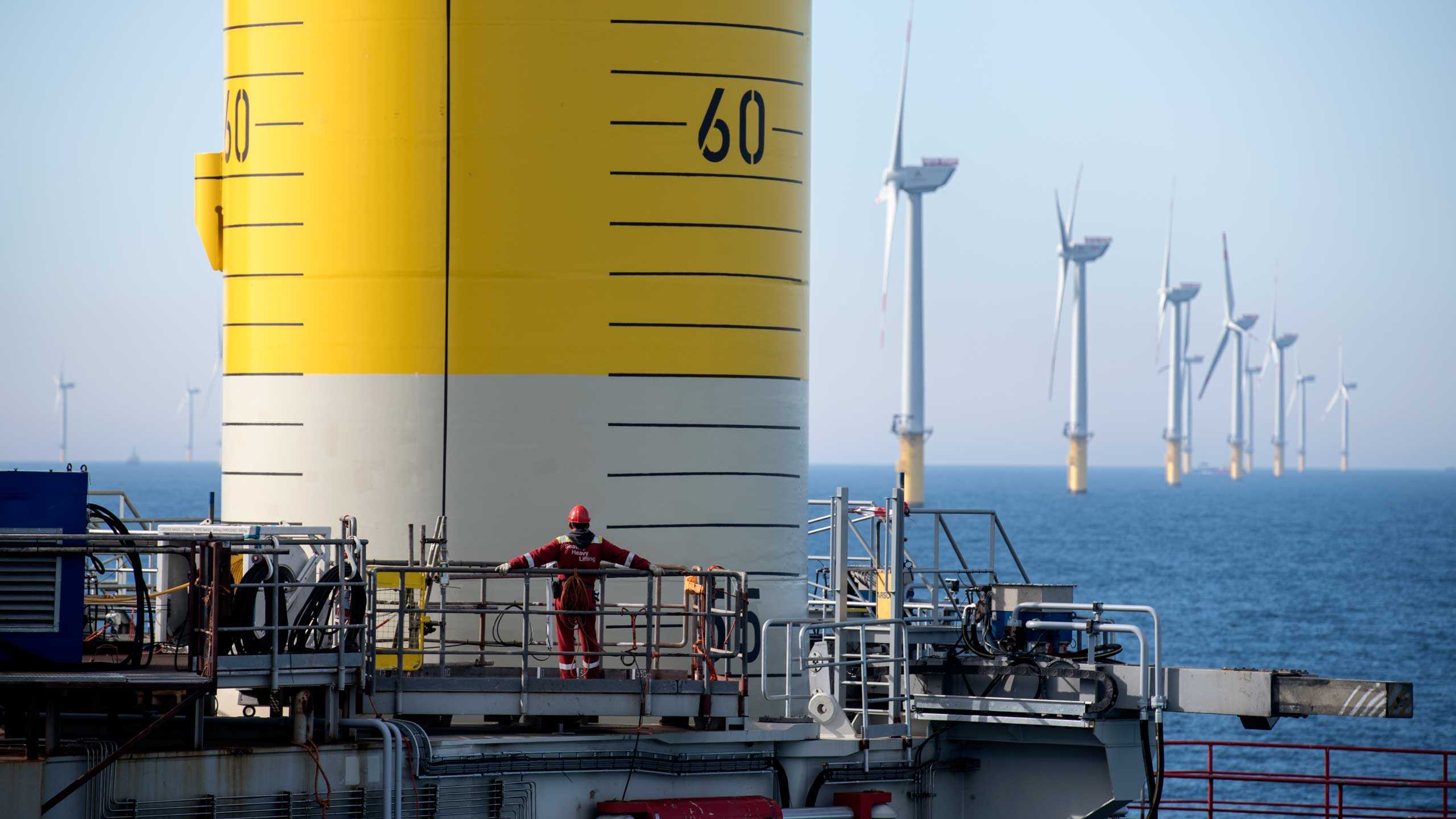 INNOSEA is a leading global specialist in wind turbine generator (WTG) engineering, emcompassing integrated loads analysis and foundation design for both fixed and floating offshore wind turbines. Our integrated service solution unlocks a turbine and foundation's complex load interactions, driving greater design certainty in developing a WTG that meets your project specifications.
Related News & Media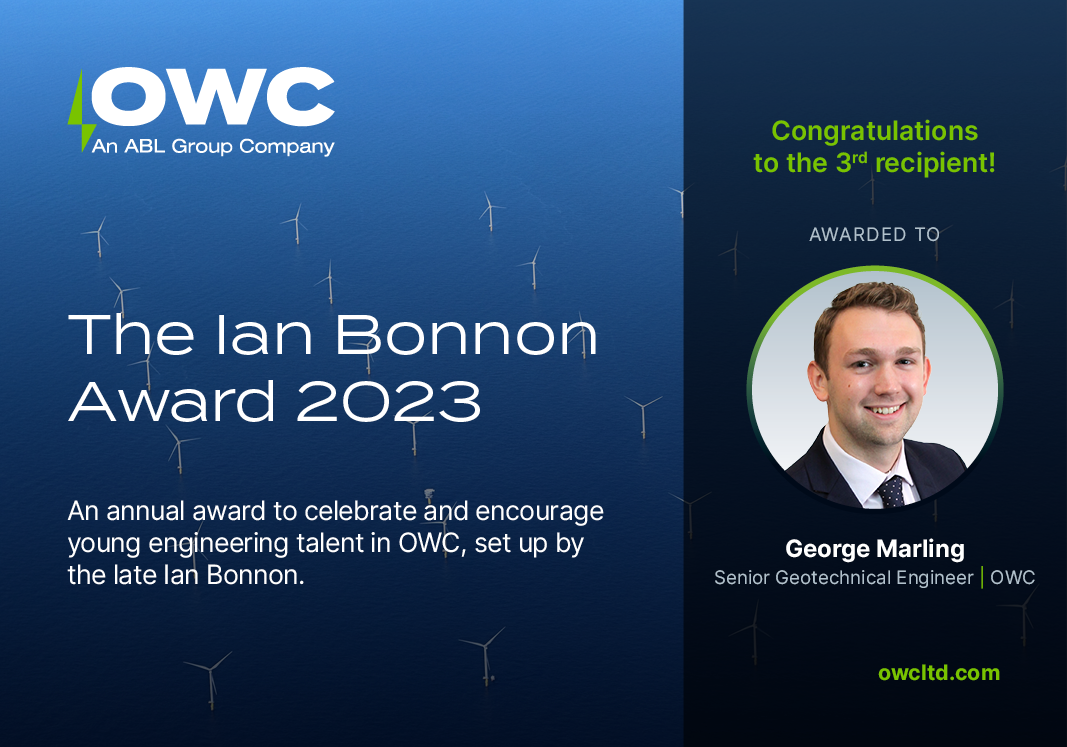 The Ian Bonnon Award Winner for 2023 has been awarded to George Marling, Senior Geotechnical Engineer based in New York.