Meet the team: Mirella Verhage, Principal Consultant
The team at ABL Group shares the passion, vision and values for working in energy and the world's oceans, de-risking and driving the energy transition. We are driven by the idea that the best work is born from professionalism, diligence… and fun. You know ABL Group, but do you know our team?
---
Mirella Verhage, Principal Offshore Wind Consultant | OWC Ireland
What do you at OWC?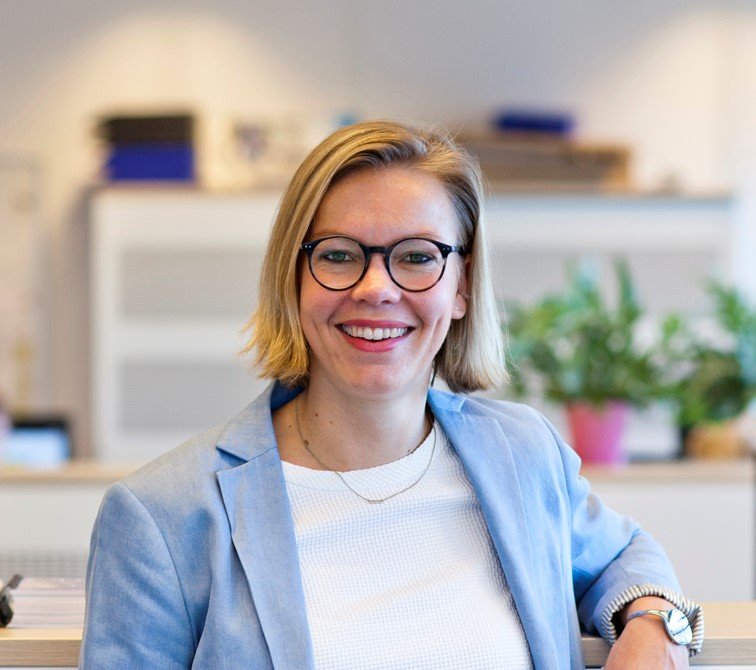 My role within OWC as Principal Consultant in offshore wind is to manage the projects in Ireland, support other projects all around the world and to develop the Irish offshore wind market further.
With 10 years of experience in the offshore renewable industry, my roles have been largely focused on the installation of subsea cables and tender management/procurement for major projects in the North Sea and in the US.
I have strong expertise in project management combined with a practical knowledge from time spent offshore attending various cable installation and campaigns.
What inspired you to go into the field you are in?
I want to contribute to the energy transition which has already increased enormously in the last decade.
I like all challenges that appear while creating new offshore wind farms, like weather exposure and the adoption to the (local) circumstances, and to find solutions for that.
What do you enjoy about working at OWC?
My first day of work couldn't be better by celebrating the anniversary of OWC during a team event. During this event I was able to enjoy the culture of OWC which I can describe as ambitious and inspiring as everybody is really approachable and anyone can provide their input in the ambitious business plans of OWC .
I felt really welcome and being part of the OWC family after this first day.
There is a large variety in what OWC, together with our colleagues of the ABL Group, is able to provide with engineering and consultancy services. This means for also a large variety of scopes which coming along.
What is the most exciting aspect of the energy transition for you?
A couple of years ago, it was just a handful of stakeholders involved in the energy transition. Nowadays it is daily in the news, policy makers are adapting their plans on a regular basis (for example Ireland raised their ambitions recently from 5 GW to 7 GW by 2030) and it is in my regular conversation with my family and friends. It is impossible to not take the energy transition into account in making decisions.
What do you enjoy in your spare time?
As I recently moved to Ireland with my family, we spend a lot of time exploring the country together with my husband and two little daughters with trips to the most amazing beaches, cliffs and views. In the evenings and on the weekends, when I'm at home I love to make food, with an accent on healthy food. To get inspired, I often go out for dinner to experience new tastes and new techniques.
---
Meet our OWC colleagues at next week's Wind Energy Ireland Offshore Conference, 21 – 22 September, to discuss Ireland's offshore wind goals, and how we can support at every stage of the development, engineering and life-cycle of an offshore wind farm: