OWC and Multiversum in floating LiDAR alliance
5 February 2018 – Offshore Wind Consultants Limited (OWC) has teamed up with German company Multiversum GmbH (Multiversum) to provide specialised wind resource assessments and measurement services to developers and investors of offshore wind farms.
Current wind measurement techniques used for the planning and development of wind parks, including the exploration of possible locations are often cumbersome and expensive.
"Traditional metocean measurement towers are insufficient to protect the profit margins of modern offshore wind farm developments. At the same time, wind farms must reduce their costs in order to remain competitive," says John MacAskill, business development director of Offshore Wind Consultants Limited (OWC).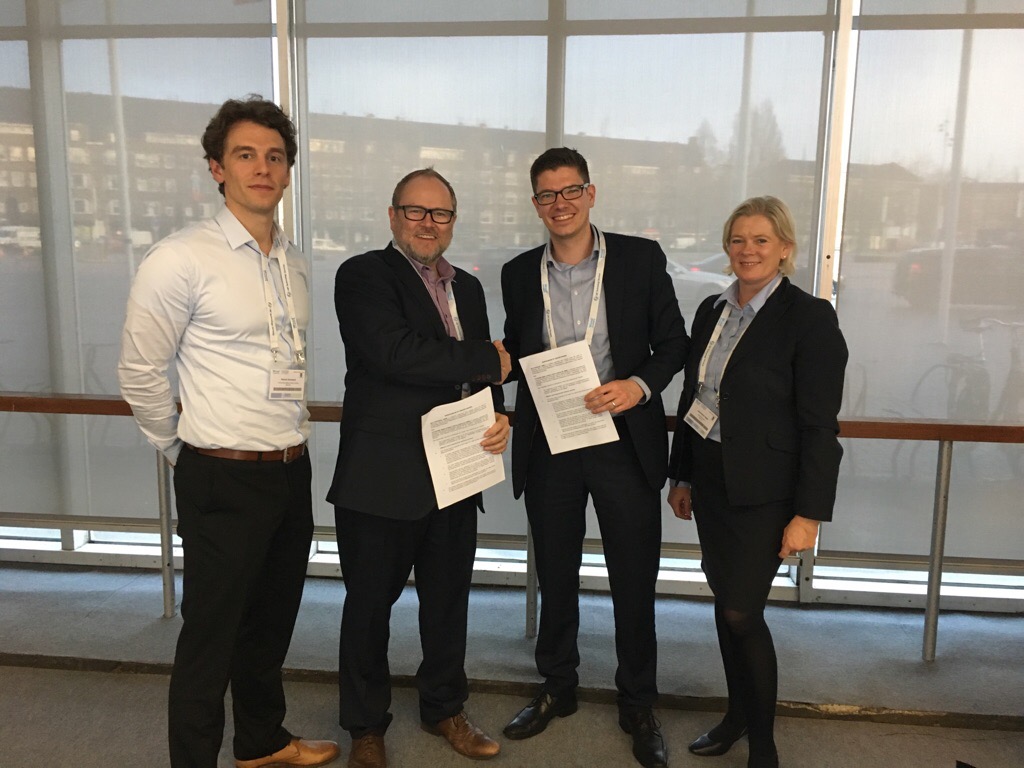 As a result, OWC and Multiversum have joined forces to offer pre-construction offshore wind measurement services as well as specific advice on fixed and floating LiDAR (light detection and ranging) measurements. The partnership's objective is to offer developers and investors more robust wind measurement data to enable optimal planning of wind parks, when it comes to both capex and opex.
"Floating LiDAR technology is established within the offshore sector, offering reliable recording of location-specific data on site, at significantly lower costs. However, there is room for improvement of the correct interpretation and ultimate exploitation of this data. The combination of OWC and Multiversum's expertise provides a solution to this challenge," says Detlef Stein, Multiversum's LiDAR expert.
The partnership will also offer wind measurement services across other phases of offshore wind farm projects, including pre-feasibility, project development, wind farm erection and ongoing offshore maintenance.
OWC, headquartered in London, UK, is a globally focused consultancy providing independent services to the offshore renewables industry. The company is part of Oslo-listed energy consultancy group Aqualis ASA.
Multiversum is an independent consultancy firm with offices in Hamburg and Munich, Germany.
ENDS
For further information, please contact:
Media
Endre Aaberg Johansen, Corporate Communications AS, tel: +47 41 61 06 05, email: endre.johansen@corpcom.no.
About Aqualis ASA
Aqualis ASA (OSE: Aqua) is a public company that, through its subsidiaries and associates, offers energy consultancy services to the oil and gas, wind and solar sectors globally. The group employs experienced consultants across 22 offices in 15 countries worldwide. Aqualis ASA operates under three different brands: Aqualis Offshore, Offshore Wind Consultants and ADLER Solar. Aqualis Offshore is a specialized offshore marine and engineering consultancy firm, focusing on the shallow and deep-water offshore segments of the oil and gas industry. Offshore Wind Consultants is a globally focused consultancy providing independent services to the offshore renewables industry. ADLER Solar is a full-service provider for the PV industry. It offers technical solutions and services for the entire lifecycle of photovoltaic plants. Aqualis owns 49.9 percent of ADLER Solar.