OWC to support Equinor for offshore wind and low to zero carbon solutions
Renewable energy consultancy OWC has been awarded a global master services agreement (MSA) with Equinor to provide owners engineering, technical and advisory services to support the development of Equinor's offshore wind and low to zero carbon solutions.
The MSA covers technical support across Equinor's green energy portfolio including onshore and offshore wind, solar power, battery energy storage solutions (BESS), carbon capture utilisation and storage (CCUS), and hydrogen, among other solutions.
Under the terms of the MSA, OWC can be appointed to support Equinor's projects with one or more of OWC's specialist services, including owner's engineering, technical due diligence, and concept and project development services.
The MSA is valid for a period of 5 years, with the option to be extended up to 11 years.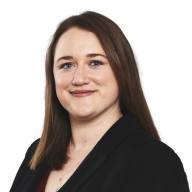 "We are pleased to have the opportunity to apply OWC's wide-ranging expertise in developing renewable energy solutions to support the expansion of Equinor's green energy and low-carbon portfolio. With our global footprint and experience across the renewable energy landscape, we look forward to working with Equinor in discovering the new frontiers of their energy transition plan."

Katherine Phillips, OWC Managing Director
OWC, which is part of Oslo-listed ABL Group ASA, is a specialist renewable energy consultancy that helps develop and deliver projects in offshore wind, onshore wind, floating and fixed solar PV, energy storage and hydrogen. OWC works with developers and investors in all global markets.
---
Find out more about OWC's service offering as owner's engineer: