OWC to acquire Delta Wind Partners
Renewable energy consultancy OWC has entered into an agreement to acquire 100 percent of the shares of Denmark-based offshore wind consultancy, Delta Wind Partners ApS (DWP) – a specialist solutions provider for wind turbine generators (WTG).
The acquisition expands OWC's technical offering in wind turbines and in consultancy at the installation and operational phases of an offshore wind project. It also provides an opportunity to further grow DWP's unique approach to WTG optimisation both globally and in the floating offshore wind market.
"With Delta Wind Partners we are broadening our expertise and experience so we can provide the most comprehensive technical offering to support the acceleration of the offshore wind industry. It gives us a presence in an important offshore wind market, at the heart of where the wind energy sector was born. DWP's impressive expertise in WTG technology at the latter phases of an offshore wind project's lifecycle perfectly complements OWC's experience at the development phase, something that combined will add great value to our clients. As we also have a track-record of working together, this acquisition is not only a clear technical fit, but also a perfect cultural fit."

William Cleverly, OWC CEO
ABOUT DELTA WIND PARTNERS (DWP)
DWP was established by a team of engineers specialising in wind turbine construction and operation. The consultancy provides technical solutions to support clients in getting the most out of their WTGs throughout the lifecycle of an offshore wind farm. The company has a track-record of supporting both bottom-fixed and floating wind projects.
Based in Silkeborg, Denmark, DWP has worked on projects locally and abroad in the UK, Ireland, Japan and South Korea.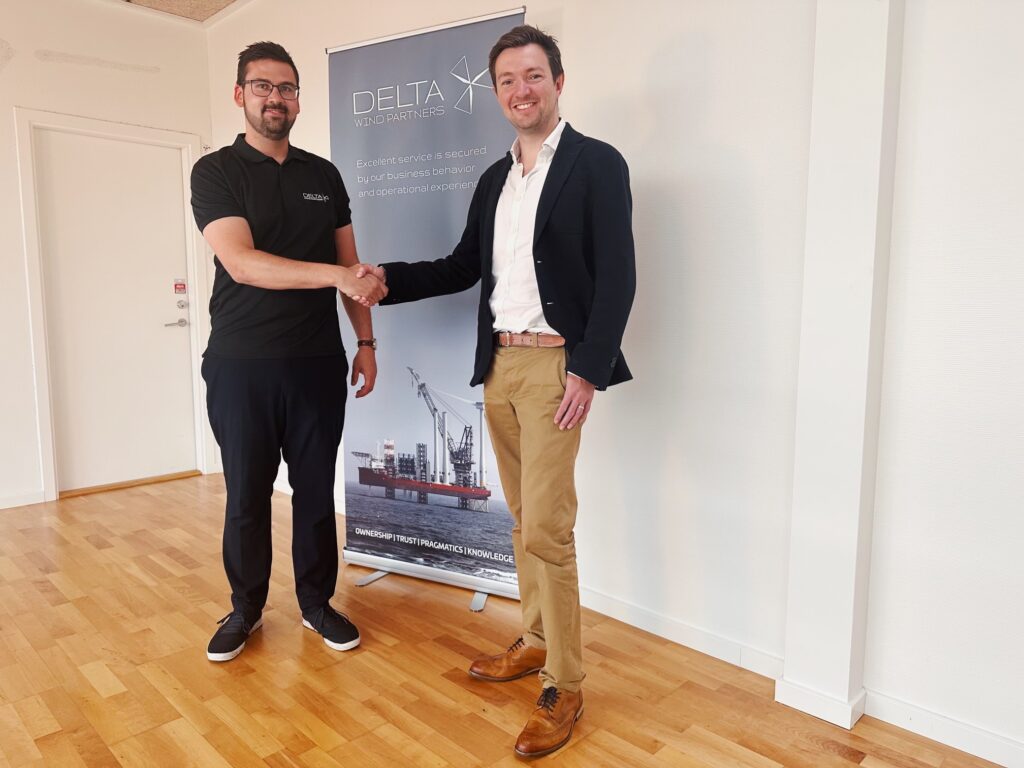 COMPLEMENTARY EXPERTISE
The acquisition expands OWC's offering to clients at installation and O&M phases and offers opportunity to apply lessons learnt from latter project phases into feasibility and development, adding value to OWC, clients and the industry at large.
The addition of DWP also gives OWC and its parent ABL Group a local presence in the Danish market, increasing the opportunity to support Denmark in delivering its renewable energy targets.
Similarly, the acquisition provides DWP an opportunity to expand its expertise internationally across OWC's office network spanning 14 countries in the world's key offshore wind regions. The added value of DWP's breadth of knowledge in turbine technologies also enhances OWC's overall support for the development and innovation of floating wind technology.
"This is an exceptional opportunity for Delta Wind Partners, as it allows us to leverage our complementary competencies and expand our reach in the areas where we excel: planning and executing the WTG aspects of projects. By combining our unique turbine expertise with OWC's industry-leading capabilities, we gain unparalleled access to a wider range of projects, particularly in the thriving field of floating wind."

"Additionally, this strategic consolidation positions us to better support Denmark in its ambitious offshore wind commitments, including the upcoming auction of 9 GW of capacity starting this year. This consolidation builds upon an existing mutual respect and friendship, providing an excellent opportunity to grow our team and expertise for the benefit of colleagues and clients alike,"

René Aagaard, Director and Co-Founder of Delta Wind Partners (DWP)
TRANSACTION TERMS
OWC has agreed to acquire 100 percent of the shares in Delta Wind Partners. The acquisition is expected to be completed during the third quarter of 2023.
OWC is part of leading global consultancy and engineering group, ABL Group ASA. The acquisition of DWP is a purely renewable energy acquisition, reflecting both OWC and the parent company's commitment to driving sustainability and energy transition technologies.
OWC is a specialist global consultancy that helps develop and deliver projects and investments in offshore and onshore wind, solar PV, battery energy storage, hydrogen, and wave & tidal energy. The company specialises in project development services, owner's engineering and technical due diligence. OWC also includes geo-consulting specialists East Point Geo, and the French marine renewable energies specialists Innosea.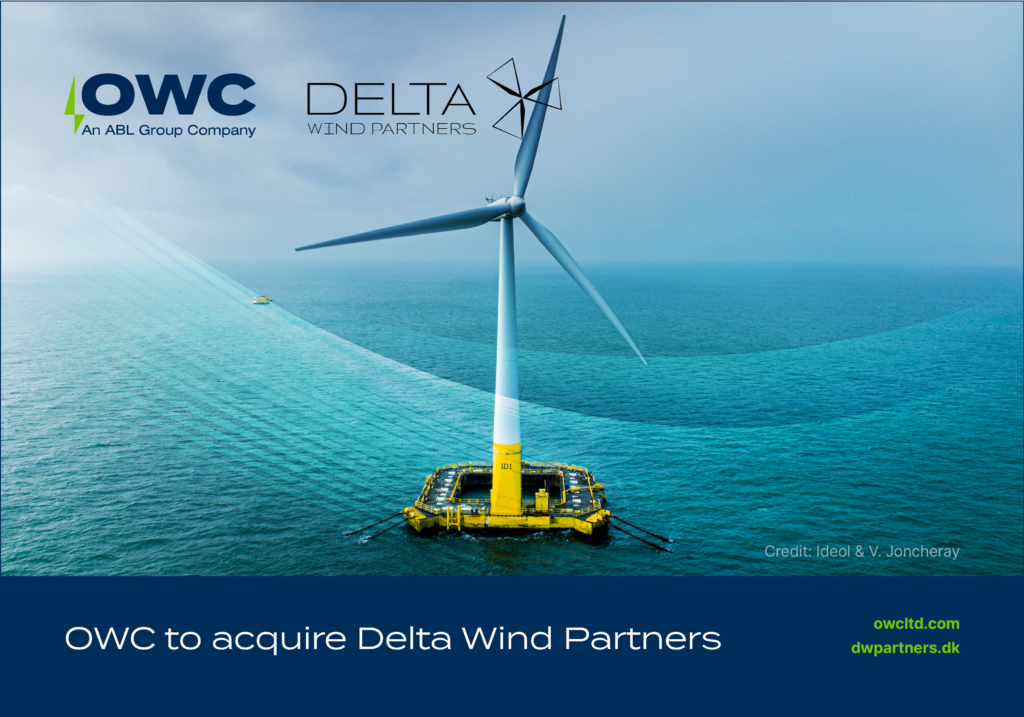 ---
Find out more about Delta Wind Partners (DWP):