OWC signs MoU with university in Vietnam to support renewable energy growth
OWC, the renewable energy consultants, has signed a memorandum of understanding (MoU) with the School of Electrical & Electronic Engineering (SEEE)​ at the Hanoi University of Science and Technology (HUST), to offer support to students in the field of renewable energy in Vietnam.
OWC will collaborate with the university to offer opportunities for students to work in industry, gaining exposure on real projects around the world. The initiative aims to break language or financial entry barriers and provide equal opportunity for bright and successful students to make an impact on the world in which we live.
Riccardo Felici, OWC's country manager for Vietnam, says of the project:
"OWC's business aim is to support the rapid adoption of renewable energy worldwide. To achieve this, we need the right people on board, and we're acutely aware of the importance of nurturing the next generation of talent to join and prosper in the renewable energy market. I'm delighted that we can provide these opportunities to the students of HUST and help develop the local renewable energy industry. I look forward to meeting and working with them in the years to come."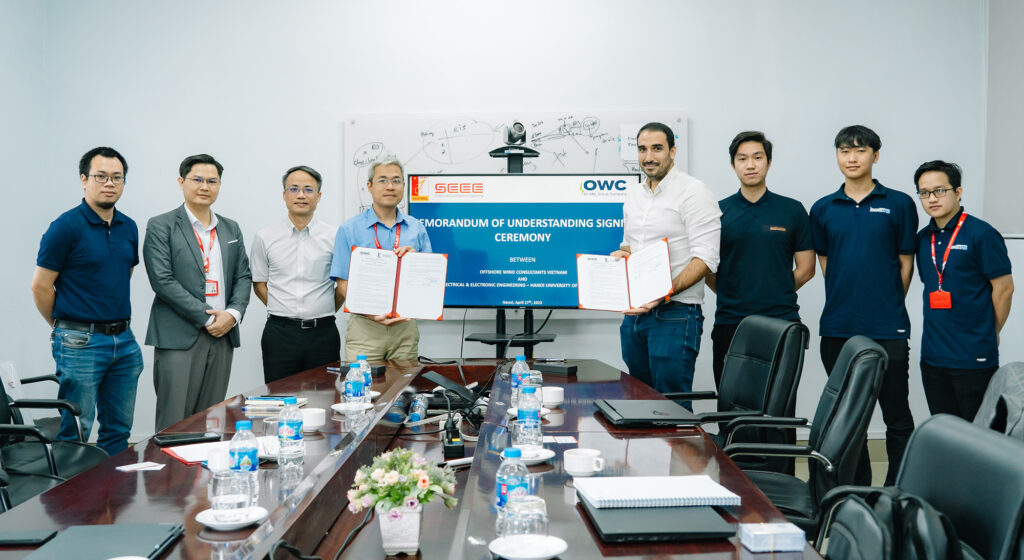 OWC, and the wider ABL Group, is active in Vietnam from two office locations in Ho Chi Minh City and Vung Tau. The team has built up a presence and track record in Vietnam's renewable market, having contributed with various consulting and engineering capacities to more than 28 renewable energy projects with a combined capacity of more than 5GW. This depth of work will bring great scope to train and develop students across a variety of projects.
Says Long Phan-Van, the first HUST student to complete a placement with OWC:
"I'm very grateful for the opportunity to work with the OWC Vietnam team. I learned a lot during my placement and the research for my thesis was invaluable. I'm excited to join the team full-time following my graduation, and pleased that other students will now have access to similar opportunities."
---
Discover more about OWC's presence in Vietnam: