OWC lands geo contract for Irish offshore wind project
Renewable energy developer DP Energy has awarded the offshore wind consultants OWC a contract to conduct geophysical and geotechnical site characterisation for an offshore wind project in Ireland.
OWC, which is part of AqualisBraemar LOC Group (ABL Group), has been awarded the work for the Inis Ealga Marine Energy Park (South Coast), which is a potential 1,000 MW project located off the counties of Waterford and Cork.
DP Energy entered a joint venture with global energy leader Iberdrola to develop the Inis Ealga Marine Energy Park along with two other projects on the East and West coast of Ireland. With a global reputation spanning over 30 years, DP Energy develops, constructs and has operated renewable energy assets worldwide with a project portfolio spanning across wind, wave and tidal, solar PV and energy storage.
The Inis Ealga Marine Energy Park project is in its early development stage, with site investigation surveys being planned.
OWC's scope of work is to provide preliminary site characterisation using currently available data and provide input to the planned site investigation surveys mentioned, maximising opportunities for efficient and targeted data collection to support project engineering.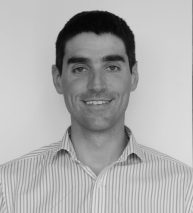 "We provide expert consultancy in all aspects of terrain, subsurface and soil geoscience to support offshore wind projects, and guide clients through geoscience applications to their ground engineering challenges. We are delighted to be chosen by DP Energy to undertake site characterisation work on their Inis Ealga Marine Energy Park project."

David Rushton, Director of Soil at East Point Geo, ABL Group – sister company to OWC and who will be delivering the work.
Since East Point Geo became part of the ABL Group early this year, the company has worked closely with the geotechnical team at sister company OWC on many offshore wind projects globally. It has also drawn on the resources of the wider ABL Group, which is present in 160 global offshore and marine sector locations worldwide.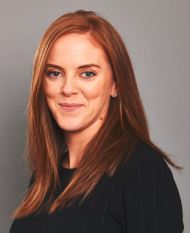 In late September this year OWC, announced that it was setting up an office in Cork, Ireland. Further to this, AqualisBraemar LOC was recently appointed as marine warranty surveyor for the construction of Codling Wind Park.
"It is recognised that offshore wind will now play a significant role in Ireland's decarbonisation, with the plan to build 5 GW of offshore wind by 2030. The next few years are crucial if that target is going to be met, so we are delighted to be playing an early part in those projects."

Claire Atkins, OWC's recently appointed country manager for Ireland
East Point Geo is a UK-based, independent geoscience consultancy providing support for major offshore and onshore engineering projects. It specialises in renewables developments, providing services that centre on the understanding of ground conditions for foundation engineering. East Point Geo is part of Oslo-listed AqualisBraemar LOC ASA.