OWC hires director of major wind projects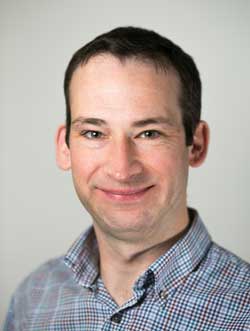 Wind consultancy OWC has appointed Alan Smith as its director of major projects, reflecting developers' and operators' rapidly growing capacity ambitions in the wind industry.
"Alan is a highly regarded expert in the wind industry. His role will be to ensure that our teams execute major projects with the right resources and meet our clients' expectations, in terms of quality, service and budgets. We are building a robust core to our business, allowing us to bring together large multi-disciplinary, global delivery teams to develop and realise our clients' projects," says Katherine Phillips, managing director of OWC.
Smith joins OWC from a role as head of renewables projects at DNV. Prior to this he was head of onshore projects at DNV. He has 25 years' experience from the renewables and aerospace industry, holding various engineering and senior management positions across a range of OEMs and consultancy organisations.
Smith has extensive project experience across the offshore and onshore wind and solar markets, from owner's engineering roles, technical due diligence and construction specifications and tender management.
"OWC is increasingly chosen as a partner for developers of challenging projects, whether in emerging markets or in emerging technologies such as floating wind. Our recent continued engagement in BlueGem's 100 MW Erebus floating wind project is one example of such work. Going forward, Alan will take on an important leadership role with specific oversight of our major projects around the world," adds Katherine Phillips.
"The urgency of large-scale renewables deployment in the energy transition is widely understood – I am delighted to be joining the talented team at OWC and the broader ABL Group, to be directly contributing to delivery of this change. I look forward to working with our clients to apply our experience and insights to the continued drive to reduce renewable cost of energy," says Alan Smith, OWC director of major projects.
OWC, an AqualisBraemar LOC Group (ABL Group) company, is a leading independent engineering consultancy supporting the development and realisation of offshore wind projects, with a range of services, including project development services, owner's engineering and technical due diligence.
OWC is part of Oslo-listed AqualisBraemar LOC ASA.