OWC expands offshore wind offering
Renewables consultancy firm OWC sets up its own energy yield assessment service capability for offshore wind projects, providing an additional integrated service offering to developers. 
"We are constantly striving to offer value-add services to our clients. Given the increasing complexity faced by offshore wind developers – from larger wind turbines, to floating technologies and deeper waters – the successful development of offshore wind farms has never been more reliant on a precise assessment of the wind resource. So now is the right time to build up this specialist competence in-house,"

Will Cleverly, managing director of OWC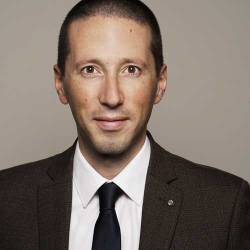 OWC has appointed wind analysis and modelling expert Okan Sargin to head up the company's new energy yield assessment service. Sargin has specialised in wind resource and energy yield assessments and wind measurement campaigns since 2006. 
Sargin is based in Hamburg, Germany, and will support OWC's project portfolio worldwide with wind and site services. His team will support clients with early conceptual design, site screening and pre-feasibility assessments, ensemble wake modelling, layout and turbine optimisation, mesoscale modelling, wind resource assessments, post-construction operational yield assessments, and third-party energy yield reviews.
Over the past 15 years, Sargin has managed measurement activities, conducted several independent energy yield assessments, post-construction analysis for 3.7 GW of onshore and offshore projects. As a lenders' technical advisor, he has also reviewed third party reports for more than 3.4 GW. He holds a B.Eng in mechanical engineering, a master's degree in sound engineering and design and is currently undertaking a M.Sc. in wind energy systems.
---
OWC is an independent consultant offering project development services, owner's engineering and technical due diligence to the offshore renewables sector. The company is part of the renewables technical consultancy arm of Oslo-listed AqualisBraemar LOC.
For further information, please contact:
Endre Johansen, Corporate Communications AS
Telephone: +47 41 61 06 05
Email: endre.johansen@corpcom.no
About AqualisBraemar LOC ASA
AqualisBraemar LOC ASA (OSE: Aqua) offers independent adjusting, marine and offshore consultancy to the global renewables, maritime, oil and gas and power sectors. The group has offices in 39 countries worldwide. AqualisBraemar LOC ASA operates under seven brands: AqualisBraemar, LOC, OWC, Innosea, Longitude, JLA and ABL Yacht Services.