OWC expands in Scotland with new Glasgow office
OWC has announced the opening of a brand-new office located in Glasgow, delivering targeted support to local developers and operators on the West coast.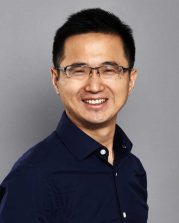 "OWC has already built up a presence and track record in Scotland's wind market, contributing with various consulting and engineering capacities to a number of projects – including our success in supporting 20% of the capacity awarded in ScotWind. Setting up a dedicated OWC office in Glasgow is an exciting next step to provide even more specialised and targeted support to local developers and operators on the West coast. "

Zheming Li, OWC UK Country Manager
Scotland is a key focus market for OWC. It has a great deal of potential wind resources, it is the UK's onshore wind powerhouse, it has the world's deepest fixed-bottom offshore wind farm, and it is also home to the first floating wind project. The Scottish government and industry organisations are admirably adept at sharing experience and knowledge with other emerging markets to promote global renewable energy development.
With the target of 20 GW of additional low-cost renewable energy generation by 2030, there are lots of opportunities but also challenges for developers and investors in Scotland to face too, such as growth of the local supply chain, port and infrastructure development, grid connection strategy, and cost reduction routes for floating offshore wind.
In the past year, OWC has supported all of its bidding clients to success in the Scotwind leasing round, with total awards of over 5 GW. In addition, the team has assisted a client on successful bids for the INTOG leasing round to support green innovation.
The new office expands on OWC's existing involvement in the Scottish Offshore Wind Market whilst also acting as a springboard for other ABL Group companies across Edinburgh, Aberdeen and Dundee to support the R&D, technical advisory, engineering and T&I of further renewable technologies, including onshore wind, solar, BESS and hydrogen systems.
"We're excited to establish our Glasgow office, as we continue to drive the Scottish renewables market to be a leading light in global offshore wind development, and in particular in global floating wind," adds Zheming Li.