Meet the Team: Lukasz Sikorski
The team at OWC shares the passion, vision and values for developing and realising renewable energy projects, and being at the heart of the energy transition. We are driven by the idea that the best work is born from professionalism, diligence… and fun. You know OWC, but do you know the team?
---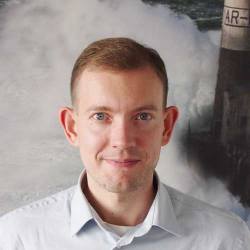 Lukasz Sikorski, Country Manager | Poland
What do you do at OWC?
Making offshore wind happen!
As a country manager, I'm leading the Polish office of Offshore Wind Consultants, part of AqualisBraemar's renewables division. We provide consultancy services to offshore wind farm developers and investors for the fulfillment of offshore wind projects and their full life cycle. This includes services like project management during development and construction stages, helping with the selection of the most suitable sites and creating wind farm concepts, managing and supervising the offshore geotechnical survey campaigns, preparation of the design specification or tender documentation, with a special focus on risk management and mitigation issues. Our Warsaw office is a hub for the entire southern Baltic region, serving the Polish offshore wind sector while also tapping into future markets like Lithuania, Estonia, and Latvia, countries that have already set out offshore wind plans and aspirations.
But the daily work is much more than that. I tend to actively support the development of the offshore market by cooperating with various stakeholders and engaging in the workgroups of our branch. I am also keeping in touch with regulatory and market guidance and share the global experience of emerging markets. I take a special interest in offshore energy cost reduction issues and establishing the role of offshore wind in the future energy mix, so I'm used to providing a variety of thought leadership materials in the form of articles, workshops, presentations and discussion panels.
I'm also looking forward to growing our team – people management is one of my favourite duties! – inline with OWC's targets on establishing a local staff.
What excites you the most about our industry?
I've always had a strong call to make the world a better place, so working in the renewables sector and being part of the energy transition was a perfect fit. I see offshore wind energy as an important element of the energy mix that will have a meaningful impact on our future, therefore engagement in the development offshore industry is very exciting for me.
The wind industry (and especially offshore wind) is a relatively new sector where fresh ideas are constantly coming up, but which also widely utilises the experiences of other mature industries like oil and gas, maritime, and energy, in a fascinating combination of the "new" and the "old".
I'm also excited about the chance to observe the ongoing technical development. My first installed wind turbine was of 1.5 MW rated capacity, while currently, for some of the upcoming projects, we are considering the 20 MW solutions. How cool is that?
Last but not least, it's also about the people! The majority of people I've had a chance to cooperate with actually believe in what we are doing, treating this as more than just a job, passionate to make a change. It is great to be surrounded by this type of individuals sharing common values.
What made you join OWC?
Since the beginning of my professional career I was excited about wind turbines (and still like them very much), but I also always perceived myself as "man of the sea" (including some tough sailing experiences). Given all that, offshore wind always seemed like a perfect match. In OWC I was given the chance to focus on offshore wind explicitly and was entrusted with establishing a new branch and developing a growing market with great potential. As this was something very close to my heart, when the company came up with the employment proposal, I felt I could not refuse their offer.
What do you do when you are not working?
I have several hobbies but, unfortunately, not enough time for all of them. I am keen on travel photography, which prompts me to travel to different places taking lots of photos. As an aspiring kite surfer, I'm also trying to harness the wind in a different manner. Finally, in my free time, I transfer to paper all the stories that are in my head.