Meet the Team: Juan Frias
The team at OWC shares the passion, vision and values for working in energy and the world's oceans, de-risking and driving the energy transition. We are driven by the idea that the best work is born from professionalism, diligence… and fun. You know OWC, but do you know our team?
---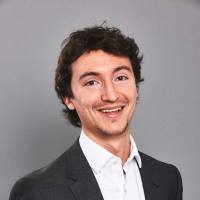 Juan Frias, Senior Project Manager | London
What do you do at OWC?
As Senior Project Manager, I specialise in early phase project development activities. I work mainly in bid advisory, development and structuring for offshore wind tenders; feasibility studies; site selection; cost modelling; technical due diligence; markets and policy analysis; or business development activities.
I enjoy working at the interface between our wind turbine, electrical and geotechnical engineering teams and the commercial, M&A and environmental teams of our Clients and consultancy partners. I appreciate seeing the full lifecycle of projects from the early origination of opportunities to the direct execution and delivery of our work. Finally, I try to have a strong situational awareness and understanding of the policy context where the Project is being developed, of the Client's working culture, energy transition strategy, and of the relationships with their internal and external stakeholders.
What excites you the most about our industry?
Working in the renewables sector is a perfect fit between my skills and the strong will to play my part in the energy transition. I see offshore wind as a key technology with the potential to drive a just transition by delivering economic growth, jobs for local communities and control and mitigation of environmental impacts. I'm really passionate about the interplay between these technical, economic, social and environmental spheres.
At the moment, what motivates me most are the challenges that the wind and the global renewables industries are facing to enable net-zero electricity and energy systems. The previous focus on our technology is no longer appropriate, and in markets with high renewables shares we need to think about whole systems and effective system integration. At OWC, we are working on this in projects in different contexts.
In this sense, I'm very excited about the possibilities of power-to-x (hydrogen, ammonia or e-fuels), energy storage, meshed grids, cross-border auctions, or hybrid projects such as combining offshore wind with interconnectors or energy islands. I'm very interested in how these could be integrated into site selection, project development activities and new tender designs. I also acknowledge that regulation is struggling to keep up with technology development and lots of commercial and regulatory risks remain. And I'm really keen to help drive this forward being part of the OWC team.
Otherwise, I'm also highly enthusiastic about the expansion of offshore wind into new markets where a new industry needs to be built from scratch. There we face the pressure to skip the start of the learning curve and achieve very competitive prices from the beginning, while multiple challenges remain in transmission systems, power market design, EIA frameworks and permitting, maritime spatial planning or lateral investments in ports or quayside manufacturing facilities.
What made you join OWC?
I joined OWC to have a real impact on the offshore wind industry and I can say that I'm experiencing this. At OWC, I have continuous exposure to new markets and technologies (like floating wind) and a high degree of independence.
I appreciate the extraordinary growth we've felt during the last years at OWC, the opportunities to learn from more experienced colleagues and a wide range of Clients with different internal structures, risk appetite or cultural contexts. The challenges that arise when working with established developers, newcomers to the offshore wind sector or oil and gas majors are hugely motivating. And now we are very keen on expanding our reach into public sector advisory as well.
I also enjoy the friendly and flat structure, our very agile organisation, the focus on personal wellbeing, and especially the support during these complicated times with the Covid-19 pandemic. I could still feel the Team atmosphere even though we were (and still are) working from home.
What do you do when you are not working?
I'm a keen runner. I've been running since I was three and, while my fastest days seem to be over (for now), I still love pushing myself in cross-country runs, trail running or road racing. I did my first half-marathon in Valencia last year finishing in 1:18, and I'm really keen on training to be below 1:15. Otherwise, I enjoy hiking, mountain biking and reading crime fiction.