International expertise and local knowledge needed to navigate permitting processes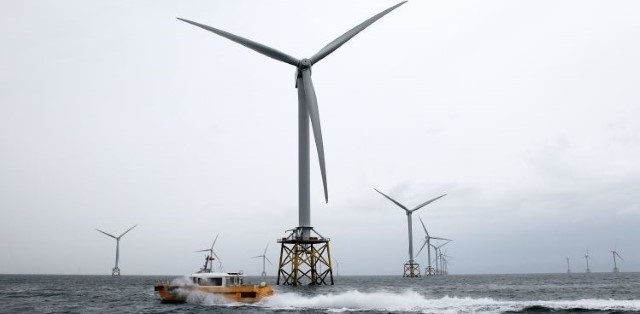 Adrienne Fink* of Offshore Wind Consultants in Boston reflects on challenges in the permitting and regulatory approvals process in fast-growing offshore wind markets such as the US.
In contrast to the established permitting and consents regimes for offshore wind developments in Europe, countries with emerging markets often find it challenging to support projects and allow for all phases of a development to be reviewed in an efficient and streamlined manner.
Even countries where there is strong political support for the offshore wind market sometimes lack a strong framework for permitting, regulatory approval and consenting. This can create uncertainty and cause delays.
In some emerging markets, agencies may be charged with developing regulations in isolation from each other, without the benefit of overarching policies, or lack critical input from developers with knowledge of the particular needs of offshore wind projects. This can result in vague or generic requirements that are difficult to navigate, both for regulators and developers.
In Taiwan, for example, one of the most active markets for offshore wind, public opinion plays a significant role in shaping policies relevant to the sector. In order to gain additional traction, Taiwan will need to enhance awareness to ensure the public is well-informed regarding what frameworks are needed to best support development of the market.
On the plus side, development of offshore wind in Taiwan is guided by the central government, which is following a series of regulatory steps intended to formalise the process of establishing consent and permit procedures. The Bureau of Energy also plays an important role addressing challenges regarding competition between authorities.
In the US, where offshore wind enjoys broad support, there is a longstanding regulatory regime for offshore oil and gas projects and agencies are working hard to refine processes and make them better-suited to offshore wind
Built in 2012, Japan's Fukushima floating offshore wind demonstrator project was a first-of-its-kind project in many ways, but it was only in late 2018 that the regulatory framework for offshore wind, the Offshore Wind General Waters Act, was approved. Even now, there remain challenges regarding environmental impact assessments and stakeholder engagement.
In the US, where offshore wind enjoys broad support, there is a longstanding regulatory regime for offshore oil and gas projects and agencies are working hard to refine processes and make them better-suited to offshore wind.
Since its inception almost 10 years ago, the Bureau of Ocean Energy Management (BOEM) has been anticipating the emergence of the offshore wind market on the US Outer Continental Shelf (OCS). It has been developing regulations, creating national and regional guidelines, conducting studies and collecting data specific to Offshore Wind Resource Areas and potential lease sites.
However, there continue to be challenges to overcome. Earlier this year, the lengthy US government shutdown delayed early permitting processes for the Vineyard Wind project off the coast of Massachusetts and, more recently, although the President's proposed FY2020 budget included an additional US$21.3M for renewable energy (including permitting, siting and construction) on the OCS, it also contained a 70% reduction in the Department of Energy's Office of Energy Efficiency and Renewable Energy. This has sent conflicting messages to the industry.
Efforts continue to find acceptable models to reduce schedules and costs. In 2017, BOEM conducted a study with federal agencies, OCS leaseholders and others in the industry to assess the potential for using a project design envelope (PDE) approach when submitting National Environmental Policy Act (NEPA) Construction and Operation Plans.
The PDE approach addresses the challenges to environmental assessments related to the potential delay between project feasibility and the initiation of construction activity by considering a broader scope of possible project designs.
In addition, Executive Order 13807 (2017) established schedule accountability for the environmental review and permitting processes for major infrastructure projects (defined as projects that require multiple authorisations by federal agencies) and seeks to constrain environmental approval processes to two years. Likewise, Secretarial Order 3355 (2017) includes guidance for specific page limits for EIS documents.
Although these streamlining mechanisms seek to reduce review and approval timeframes, agencies may see these one-size-fits-all reductions as a challenge to their ability make informed decisions, creating increased uncertainty in the process for regulators.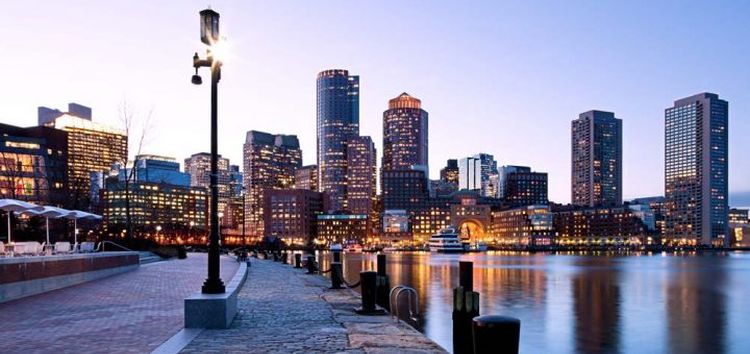 BOEM has established relationships and signed memoranda of understanding with several federal agencies responsible for approving offshore wind projects including the US Army Corps of Engineers, National Oceanic and Atmospheric Administration, National Marine Fisheries Service, the US Fish and Wildlife Service and US Coast Guard, which creates a well-defined organisation structure and communication flow during the NEPA consultation process.
In addition, continued engagement in relevant task forces can result in the kind of best management plans (BMPs) and formalised agency guidance that creates an environment of known constraints for developers while building in project flexibility and providing a level of comfort for regulators.
One recent partnership agreement between Vineyard Wind, the Natural Resources Defense Council, National Wildlife Federation and Conservation Law Foundation seeks to protect endangered North Atlantic right whales through a variety of BMPs and protective measures to be implemented during installation and operation. This is a good example of how ongoing collaboration efforts will support offshore wind development in the US, and the good news for developers is that these frameworks create predictability within the process and greatly reduce the possibility of unforeseen or unexpected challenges.
Currently, for offshore wind developers in the US, the biggest unknowns lie at the state and regional levels because state requirements have been developed under wide range of political structures with differing experience on the part of state legislators.
Several states have identified targets for installing new offshore wind capacity, but many are only now undertaking the necessary review of their permitting frameworks and identifying synergies with federal processes and potential streamlining.
In one positive, recent effort several Atlantic Coast states decided to work together to identify and develop protective measures for shared marine resources. Developers, at least for the short-to-medium term, should be keenly aware of state level regulatory frameworks, political interests, and incentives geared toward offshore wind making decisions to compete for OCS leases.
At the local level, multiple stakeholder outreach efforts can include towns, trustees, advisory committees, rotary clubs and non-governmental organisations, and it is important to understand how each of these organisations will interact with the project review.
Local stakeholders may need additional support, limiting the scope of the review or consultation requested by their constituents. For example, at a recent meeting with the Martha's Vineyard Commission for the Vineyard Wind project, even though the Commission's jurisdiction is limited to two proposed cable corridors, meeting attendees continued to focus on potential impacts from the turbines.
Local municipalities may also require many reviews, from zoning and architectural review boards, waterfront revitalisation interests and others. Alternatively, for example in New York, projects subject to Article VII of the Public Service Law may be precluded from seeking these individual local approvals. It is important to understand the specific requirements of each state regarding interacting with local stakeholders.
One of the most important pieces of the complete BOEM/federal/state/local permitting strategies in the US remains early and robust consultation with relevant agencies, focusing on collaborative planning and a predictable schedule.
In the end, quality data and robust stakeholder/public outreach efforts will inform good policy and simplify development in the US and globally. For global emerging markets at different stages of maturity, a strong strategy includes the right balance of European expertise and local regulatory specialists, working together to navigate the complex approval process.
---