Wind Energy's Pledge to Equal Representation
Words from OWC's Woman in Wind in Brazil
In January this year, GWEC's Women in Wind Programme hosted as part of the mentorship programme, a week of skill building workshops, panel discussions, networking sessions, roundtables, and an achievement ceremony. OWC's Luany Dantas, Naval Architect and Offshore Wind Consultant based in Rio de Janeiro, Brazil, and part of Women in Wind 2021, participated in the recent 'Study Tour' and shares her takeaways from the week.
---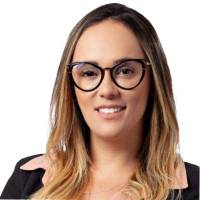 I joined the Women in Wind mentorship in 2021, for the opportunity to be part of an international programme that would guide me with a global multidisciplinary and multicultural perspective to further my professional growth in the offshore wind energy sector. I was also delighted to be part of a platform that connects professional women across the industry, for them to share skills, insights, challenges and solutions.
Over the course of this year's Women in Wind Study Tour 2021/2022, I took part in two panel discussions:
Women on the global stage for climate change
This panel explored the priority issues related to gender and climate change, and also how women can play a leading role in becoming effective leaders of the energy transition.
Climate change affects women and men differently, especially in parts of the globe similar to South America, as a result of ingrained cultural norms and gender inequalities in political and socioeconomic realms of these regions.
For example, when it comes to employment, women in developing countries are more likely to work in informal sectors, making them disproportionate users of natural resources. As resources become scarcer, women experience an increased work burden and may fall further into poverty as a result.
Despite these and other challenges, women have a crucial role in contributing to the delivery of our climate targets and it is increasingly recognized that empowering women is beneficial to the effectiveness of climate change measures.
The energy transition is not only a transition from fossil fuels to renewable energy in environmental impact terms, but also in increasing sustainability and availability of the resource in socioeconomic terms. For instance, domestic burdens that are still mostly performed by women are significantly improved with electric appliances. But if we want technology to fit the needs of women and communities, we need to make sure that women become effective leaders of this energy transition. Women should take part in decision-making processes and provide information on how families and the whole community could greatly benefit from their participation and engagement. Furthermore, promoting women to act as role models for others, has a knock-on positive impact in inspiring women to play a role, and overall on improving gender equality perceptions in communities.
Women innovators in wind energy
IRENA's report 'A Gender Perspective', showed that the renewable energy sector had boosted global employment by nearly 4 million new jobs in 6 years from 2012 to 2018. Considering the industry's promise for significant job creation, this panel discussed the opportunity presented by wind energy for women to bridge gender disparity across the wider energy industry. It discussed the opportunity to exploit current knowledge gaps in innovation and digitization, and to play a central role in better climate solutions.
Overall, the energy transition gives societies an opportunity to reap the benefits of a more diverse workforce. Technology and digitization are vital business processes and key enablers of this transition to a low-carbon energy system. However, digitization is not just about technology and big data – the biggest challenge is often changing the culture and people's perceptions.
Encouraging a greater range of diversity in the voices heard is crucial to ensuring investments are environmentally, socially and economically sustainable, as well as to improving coordination among infrastructure initiatives and supply chain, particularly in emerging markets.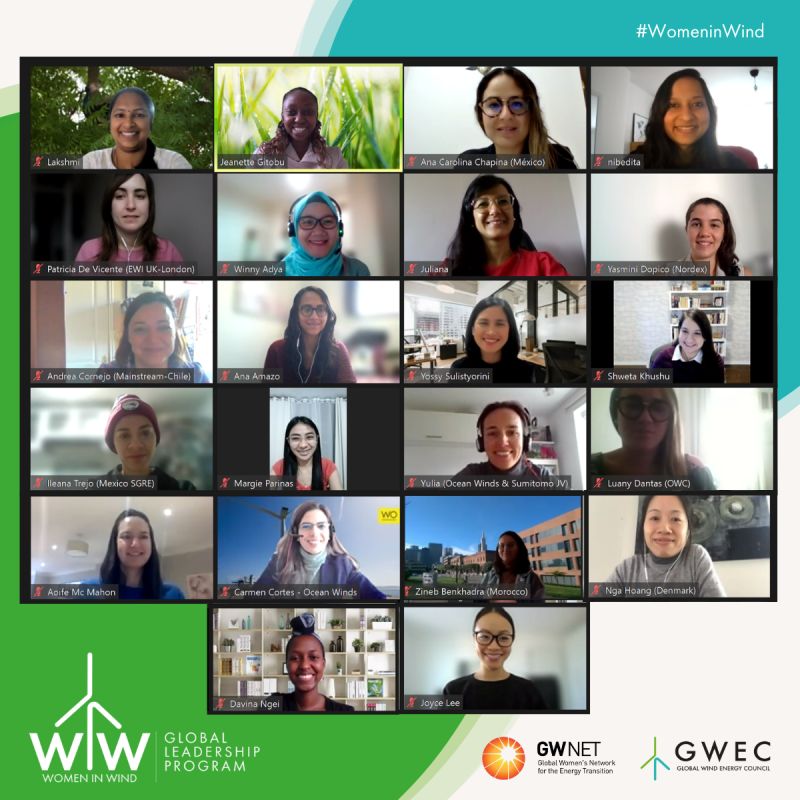 Reflections on Women in Wind 2021
Reflecting back on the past year, it has certainly broadened my horizons and given me more confidence to add my voice to dynamic and empowering conversations about the sector's growth. The programme has equipped me with the necessary tools to overcome many of the challenges that we as women are faced with in the wind industry.
I believe building the pathway to energy transition is quite challenging and the greater the diversity of representation among the wind energy workforce, the more outcomes will materialize to benefit a broad range of demographics across the globe. For me, ensuring we improve diversity in the renewables' sector is part of making sure we achieve the necessary energy transition while simultaneously improving our environment and societies in the process.