Understanding Australia's Geological Challenges for Offshore Wind
With a vast and varied coastline, Australia comprises a diverse range of geological environments in which offshore wind turbines will potentially be installed. OWC's Charlie Spicer, geotechnical engineer, explores some of the challenges that lie beneath the waters.
The coastlines of the regions earmarked for offshore wind development – Perth/Bunbury in Western Australia, Illawarra/Hunter in New South Wales and the Bass Strait south of Victoria – are characterised by thin, shallow continental crust shelves which are, for the most part, coated with sandy to muddy sediments.
A particular and unique feature of Australian offshore geology is the high carbonate content of these sediments. Carbonate sediments have a number of undesirable engineering properties, including:
high variability
high sensitivity
high crushability
This can influence the design process from concept through to operation, and ultimately to decommissioning. The nature of carbonate sediments makes them challenging materials to characterise during site investigations and complicates foundation design and installation.
The Oil & Gas fields of NW Western Australia are well-known for their carbonate-rich soils, and many lessons have been learnt from this industry which will need to be passed down to offshore wind developers, who will also encounter carbonate-rich soils within their project sites. Consideration will need to be given to the type of foundations used and the method of installation, in order to mitigate some of the risks. Developers and investors should obtain a thorough understanding of their project site, such that risks and geohazards like carbonate soils are identified early, and piles and foundations can be designed and installed with confidence.
OWC's Geoscience team has extensive experience supporting offshore wind developers in emerging markets to understand the ground conditions, risks and geohazards at their project site, through conducting geological desktop studies, site investigation and lab testing strategies, survey management, and ground model development. In addition, the wider ABL Group offers expertise in jack-up installation, pile driveability and preliminary foundation design, all of which are particularly important for Australia's carbonate-rich soils.
OWC offers technical support in the practical application of geology, geophysics, geomorphology, geotechnics and geographic information systems (GIS). 
Our turnkey approach to determining geophysical and geotechnical conditions of a site for offshore or onshore wind farms is key to supporting permitting procedures, helping us to set clients on a successful path for the development and construction of projects. Services include:
Site characterisation
Geological history and hazard assessments
Terrain and seabed mapping
3D Ground Modelling
Slope stability analysis
Sediment transport modelling
Spatial and zonal clustering assessment
Foundation screening, design & installation analysis
Want to know about our Geoscience capabilities? Meet OWC's Australia team at Australia Wind Energy 2023 from 25-26 July in Melbourne, at stand W39. Book a meeting now:
---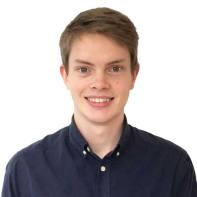 Charlie Spicer
Geotechnical Engineer
---