OWC volunteers give a helping hand to London charity
In October, a small team of staff from OWC visited Good Food Matters, a small charity making a big impact in Croydon. It's a food growing & cookery school for the whole community, as well as a supplier to local food banks.
The team joined together to help make a difference at the South East London charity, taking on the task of building a large wooden fruit cage to protect crops from birds and insects over the growing season. Importantly, they got to find out about how the charity makes a difference in local people's lives.
"It was my first experience volunteering with OWC and I really enjoyed it," said James Williams.  "It's such a great thing to do and it was very rewarding knowing that we all did something to help the charity."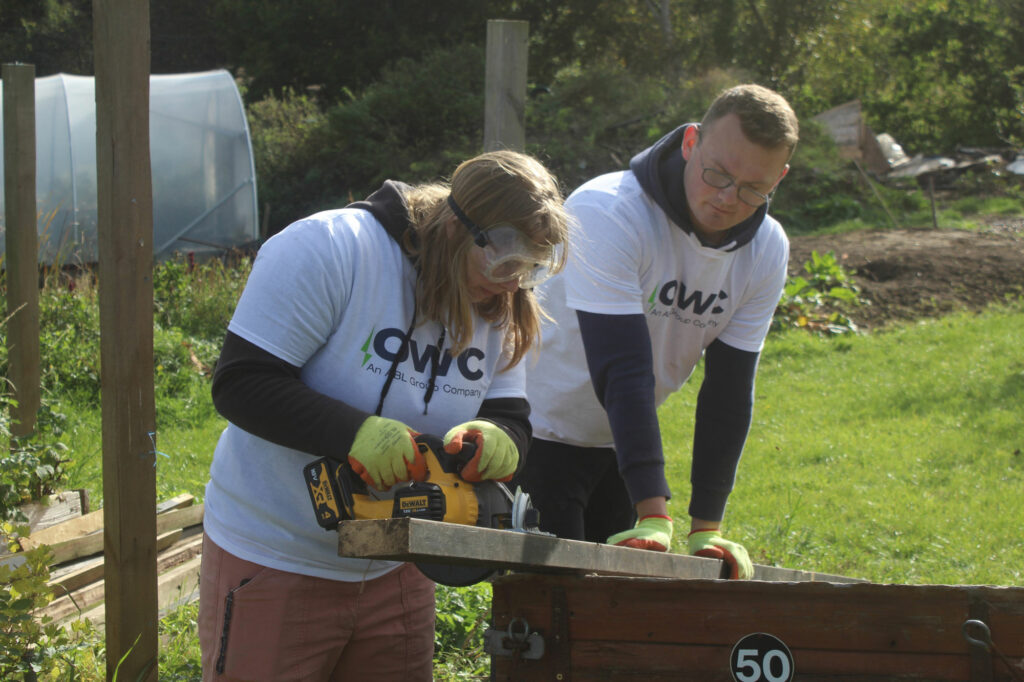 Amy Barker also enjoyed the day. "It was good to do something completely different for a day with colleagues from across the business. Fresh air, physical exercise and really good fun whilst knowing that you're doing something to help a good cause."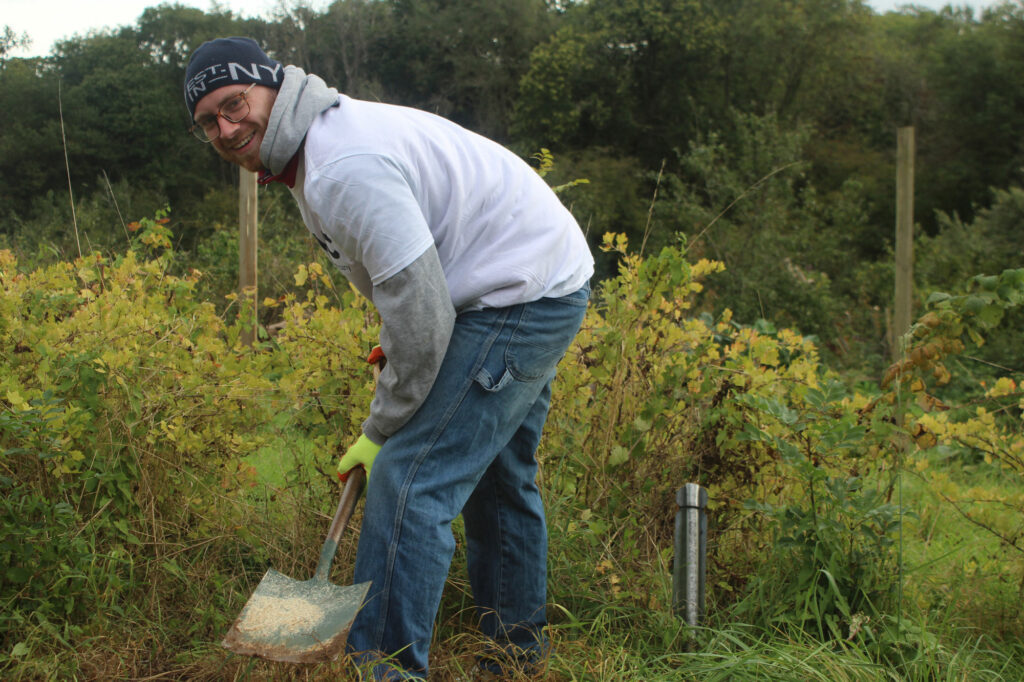 Ernesto, a gardener from the charity, was delighted with the efforts of the team.  "I can't thank you enough for what you all achieved in a day and for choosing to give your time to help us. We're a small charity and your help is very much appreciated by everyone. Please visit us again."
At OWC, we love giving back to our local communities however we can, and we can't wait to spend another day volunteering soon!
---
Want to know more about life at OWC? Check out our careers page