Meet the team: Jens Riechert | OWC
The team at ABL Group shares the passion, vision and values for working in energy and the world's oceans, de-risking and driving the energy transition. We are driven by the idea that the best work is born from professionalism, diligence… and fun. You know ABL Group, but do you know our team?
---
Jens Riechert, Snr. Consultant for Metocean & Measurements | OWC Hamburg
What do you do at OWC?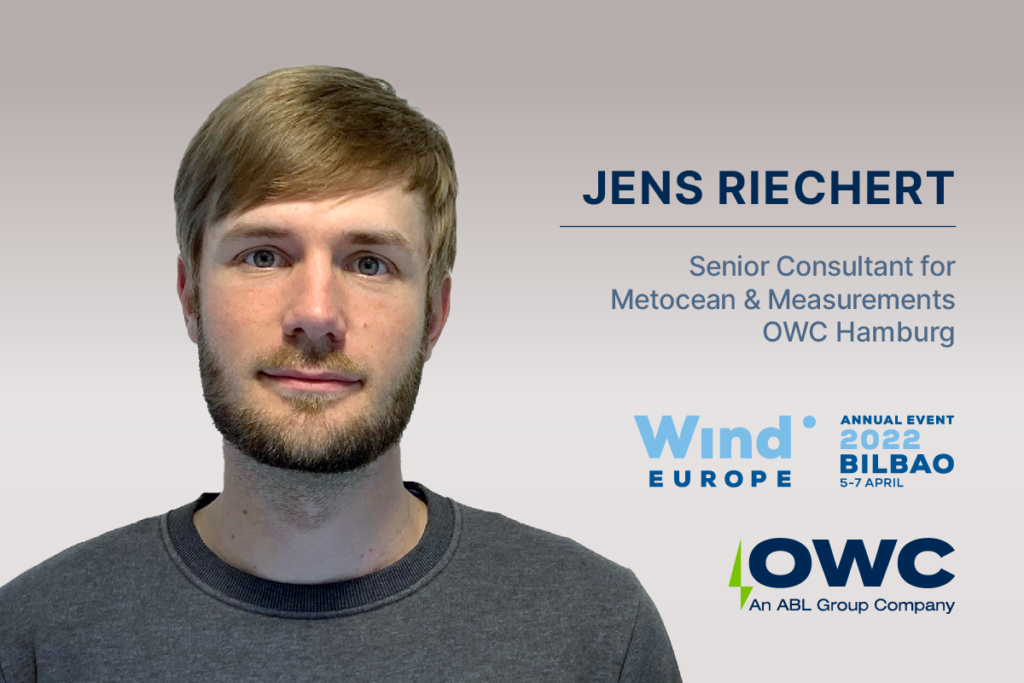 Besides several involvements in technical studies and project management, my main field of expertise is wind and oceanographic measurements. I am specialized in remote sensing technologies such as LIDAR systems and I support measurement and metocean related scopes for offshore wind projects in different project phases (e.g. designing measurement campaigns for wind resource assessment or reviewing TSA contracts with respect to warranty power curve testing). In my current role I am part of a technical project team which is developing a 2GW ScotWind project.
What inspired you to go into the field you are in?
What excites me the most working in the field of offshore wind is a combination of two aspects. We have the privilege to actively contribute to the energy transition, which is one of the technical prerequisites to mitigate the severeness of climate change. At the same time we are working in a technically high complex and interesting industry with myriads of opportunities for personal growth and professional development. I also like the fact that the offshore wind industry is still a relatively new industry and that there are always ways to improve things in the daily business (e.g. through use of new measurement technologies).
What do you enjoy about working at OWC?
I joined OWC about 10 months ago and I like the wide range of tasks the company is offering. I also like the flexibility and I enjoy working alongside very skilled and highly motivated and inspiring colleagues with great opportunities of growth, personally and professionally.
What is the most exciting aspect of the energy transition for you?
It is obvious how important the energy transition is for the next generation. I am happy that I can contribute with my work to that energy transition and hopefully make sure that our next generation can grow up in a peaceful world that is worth living in.
What do you enjoy in your spare time?
Spending my time with my family and friends. I like all kind of outdoor activities such as running, cycling, hiking, etc. I also like to cook and good food.