Meet the Team: Cindy Rosensteel
The team at ABL Group shares the passion, vision and values for working in energy and the world's oceans, de-risking and driving the energy transition. We are driven by the idea that the best work is born from professionalism, diligence… and fun. You know ABL Group, but do you know our team?
---
Cindy Rosensteel, Consultant Electrical Engineer | OWC, New York
What do you do at OWC?
I am on our electrical team providing technical services for renewable industries, mainly in the Americas. My main focus is on electrical studies, offshore transmission systems design, Employer's Requirements, and cost estimates.
I've been with OWC for a little over a year and have since expanded my engineering and professional skills through project experience on a multitude of American and European offshore wind farms.
The electrical engineering team as a whole can support any client through scoping stages, feasibility studies, pre-FEED, FEED, technical specification requirements, tendering, the procurement and contracting phases, and FID.
What inspired you to go into the field you are in?
I worked in the utilities previously and saw the beginning stages of the energy transition and wanted to be a part of an industry that would help make huge strides to combat climate change in this decade. Everyone can help in small ways, but it will take industry-level action to make long-lasting impacts.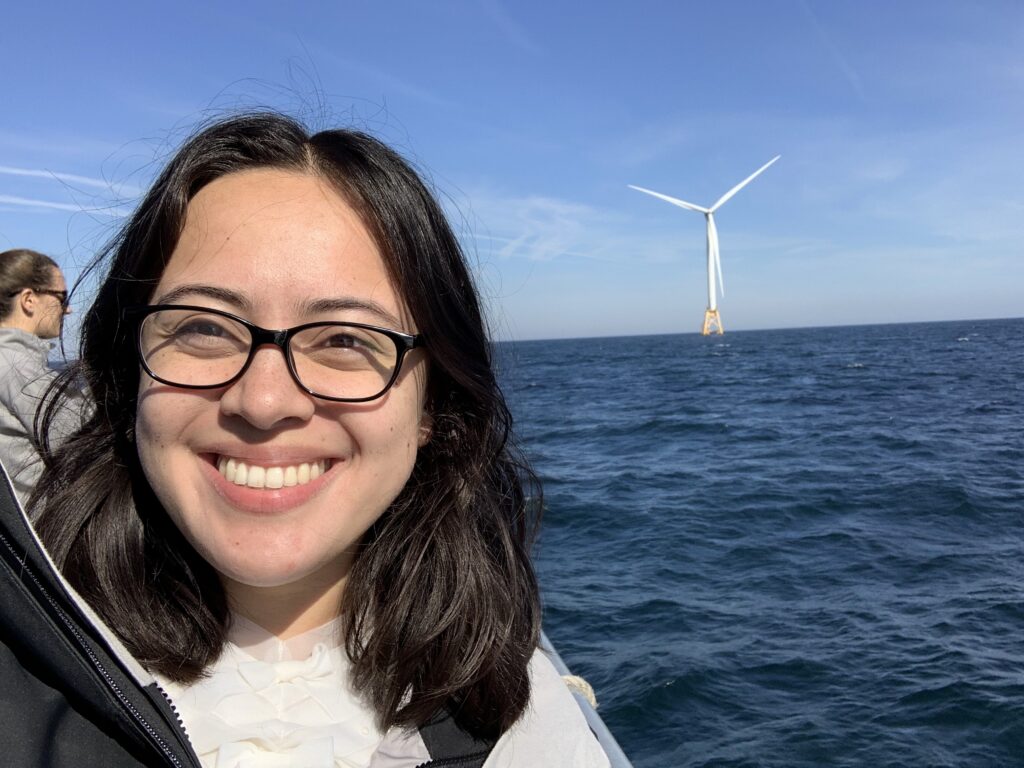 What do you enjoy about working at OWC?
Since the first day I joined, I've felt encouraged to pursue my professional and personal goals and am given the resources to do that. I also enjoy being able to work with clients and co-workers across different countries and time zones.
What is the most exciting aspect of the energy transition for you?
It is constantly changing to meet the demands of the present, and new findings are presented every day that will accelerate the process to achieving net-zero in the near future. It is an all-hands-on-deck effort and takes many different organizations and industries working together to make it possible.
Can you tell us about the most exciting or unusual project you have worked on?
I had the pleasure of working on a study in central California last summer analyzing the potential for offshore wind in the early stages. This study proved extremely valuable to examine the necessary grid reinforcements it will take to transmit OSW power to the load centers of the West Coast, as well as the immediate need for floating wind technology to become readily available due to the extreme water depths off the coast of California.
What do you enjoy in your spare time?
After work, I love to watch 90's movies with my roommate and do paint-by-numbers. I'm very excited for the summer weather in NY so that I can go for walks in Central Park and visit the beaches.