John MacAskill Standing for RenewableUK Board Election
Our John MacAskill is standing for election to the RenewableUK board, and he lays out his case below. 
---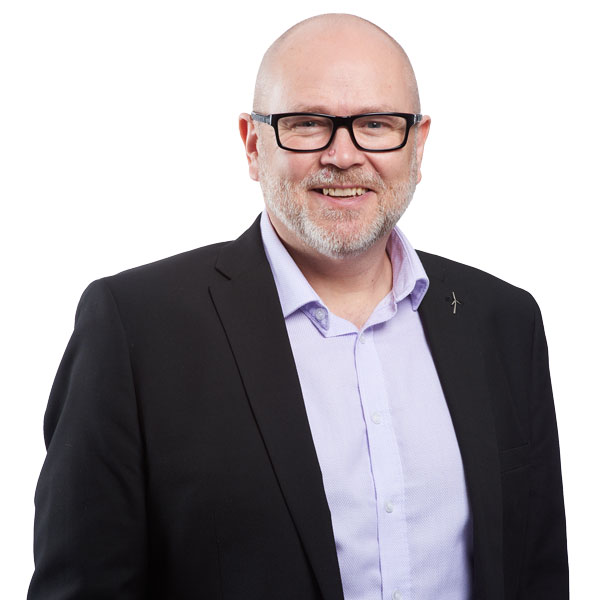 About me
I am a director of OWC (Offshore Wind Consultants) and parent company AqualisBraemar LOC Group (ABL Group), a global energy and marine consultancy who have worked on +260 offshore wind projects, totalling +150 GW of potential capacity. We work from feasibility through to construction. I spend most of my technical time on supply chain topics, from studies to development and planning. I have worked in offshore and onshore wind since 2008; in a start-up offshore wind fabricator, set up an onshore wind WTG inspection & O&M business unit and established a project and type certification business unit. But since 2015, I have been involved in helping take OWC from 10 people in London to over 130 people across the globe.
In terms of renewables work, I recently drafted Supply Chain Development Statements for a number of successful ScotWind bids, and in my role I do a lot of industry engagement work. Recent examples being asked to address conferences and policy/lawmakers on supply chain/port infrastructure topics recently in the US and UK, and of course, have often 'flown the flag' for UK renewables business, from APAC to the Americas to Europe for well over a decade. I have also advised companies looking to enter the renewables industry and undertaken studies of all kinds, and worked on offshore wind TDD mandates, among other work. In my recent role at ABL Group, I also rebranded a global business that has doubled twice in around three years and was responsible for all markets; renewables, maritime, and oil and gas.
I also bring board experience to the role, having been part of a 4th generation family-owned board and a private equity dominated board in engineering and fabrication companies. Before I joined our renewables industry, I worked in UK engineering and fabrication for 20 years. From a draughtsman up to a group engineering manager covering multiple facilities; re-engineering manufacturing processes, implementing LEAN, establishing and developing supply chains, and once a member of the Public Procurement Advisory Group representing the Institute of Directors.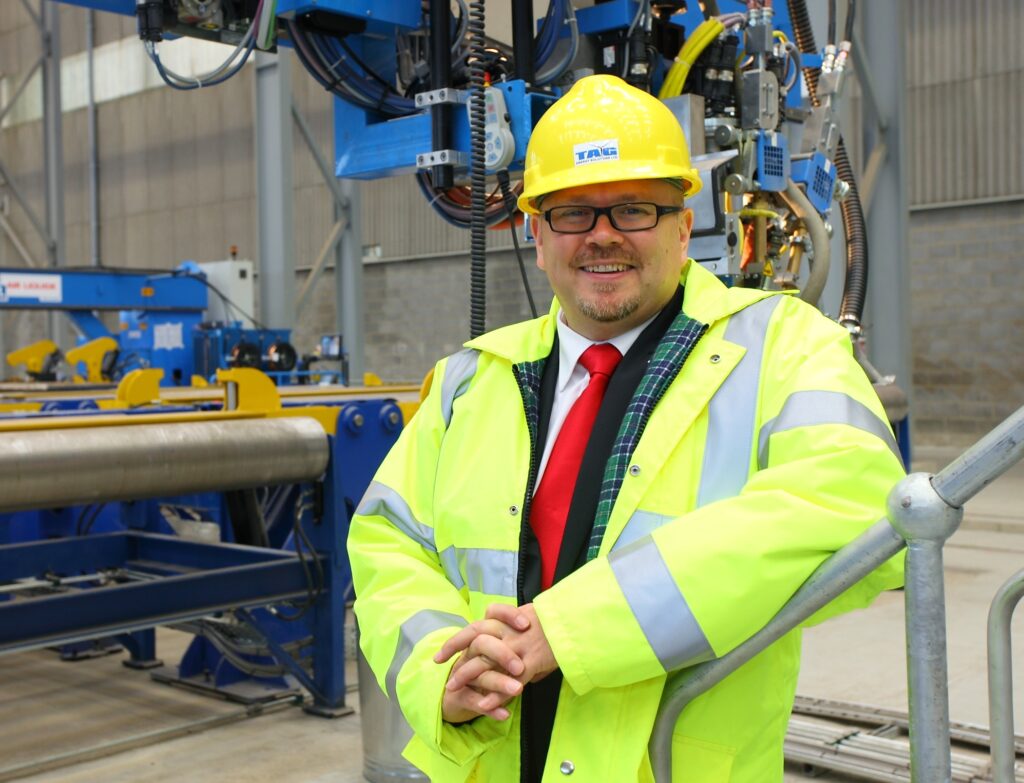 Why I am standing
I have been involved with RUK for my whole renewables career. From the small wind and public safety strategy groups from the old BWEA days to the offshore wind supply chain strategy group in RUK when I was with TAG Energy. The impact of the association has been significant. It has worked tirelessly to represent our industry traversing and trying to help shape the complex and sometimes vexing policy and regulatory landscape, seeking to combine trusted engagement and 'speaking truth to power' with national and regional Governing bodies, and advocating on behalf of all its membership and delivery of a valuable event programme.
The job of policy influencing is by no means over. The recent atrocities in Ukraine have put energy security in the spotlight. This is what we bring as an industry, but the volume required and the need to match this with an industrial economic benefit will challenge our policymakers and us in the sector. Last week's Energy Security Strategy will be a significant milestone for our industry that will need collaboration, engagement, and execution. For example:
The expectation of 50GW of offshore wind by 2030 (and up to 5GW of that floating) will demand a joined-up policy framework to deliver at the pace the Govt demands and bring us the local content and infrastructure opportunities it affords
Onshore wind is easily a way to ramp up emission-free secure electricity, but is hitting the buffers in terms of Conservative 'heartland' MPs, or "politics, Party and MPs" as was reported, so we will have positives but in a sense a halfway house and not the revolution needed at this point
A possible five times solar that could also see floating solar on our reservoirs and more roofs capturing clean local energy
A doubling of the target for hydrogen
The Energy Security Strategy sees nuclear again being pushed into the mix strongly – indeed, it seems to be the heart of it – so our USPs need to be retained, driven home, and promoted; comparable speed to realise, lower costs and public safety
More north sea oil and gas exploration…?!
And cracking the door open again for fracking…?!
But RUK must now have a laser focus on advocating and supporting the creation of competitive, experienced, capable, and resourced supply chains in time for the projects. The scale of the offshore wind pipeline, as recently shown by RUK recently, is a once in a lifetime opportunity to build that supply chain and the necessary port infrastructure. But the next 2 to 4 years are crucial. Our current baseline is insufficient, and leaving it to the market carries serious risks, both lower than wanted local content and crucially supply bottlenecks. The investment will always lag demand, and projects will be built, and they will naturally access the available and competitive supply chains at the time the project timescales demand from where they are available.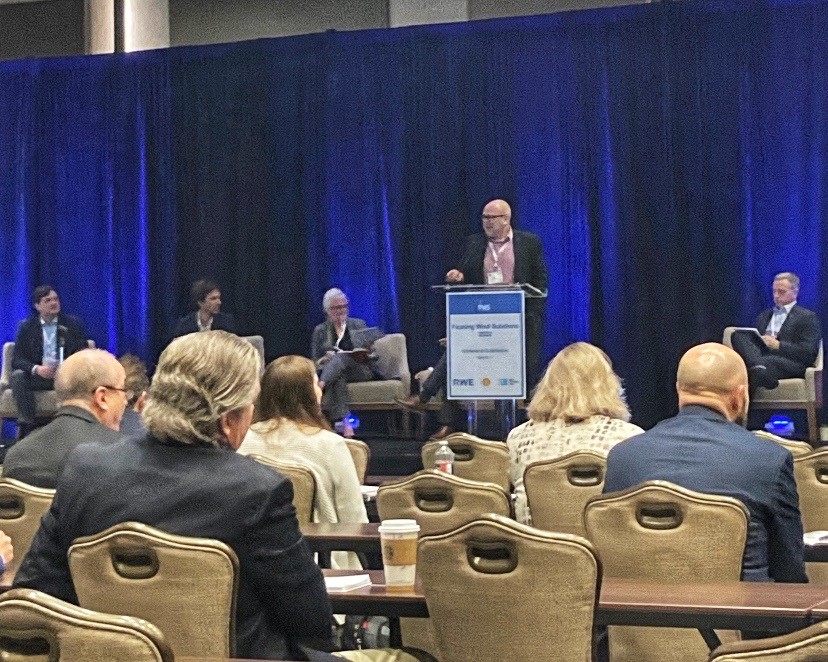 And this is where my desire to contribute as a RUK board member comes in. I have worked with developers on their supply chains, most recently in ScotWind, but also in the past managing many procurement processes. From the 'other side of the table', I also bring deep experience of UK manufacturing and fabrication in the renewables, oil & gas, industrial, and utilities supply chains, both operationally and in successfully developing export markets. I have also experienced first-hand the serious challenge that new service and manufacturing UK SMEs have in entering the renewables sector, particularly offshore wind.
Therefore our vital challenge is to grow a vibrant, competitive, and balanced supply chain with the necessary skilled workforce able to deliver on green growth, our net-zero targets, and the increased energy security the country needs.
"I will be clear. My main focus as a Board Member will be to help ensure, via our association activities, market, policy, and industrial advocacy, that the UK does not squander the next 2-4 years in setting up an environment that can maximise supply chain opportunities; regardless of whether the demand is Round 4, ScotWind, Celtic Sea, INTOG or onshore wind, solar and hydrogen…and regardless of location."
Clustering, from port infrastructure to supply chains and an all-region approach is needed to deliver the maximum benefit, and this requires vision and engagement. I am prepared to work tirelessly with industry colleagues, from developers, the supply chain, government bodies and other stakeholders. Our supply chain base is not wide nor deep enough for the market itself to raise all the boats in the harbour. We need an all-regions approach to ensure a wide and optimal benefit, from offshore wind especially.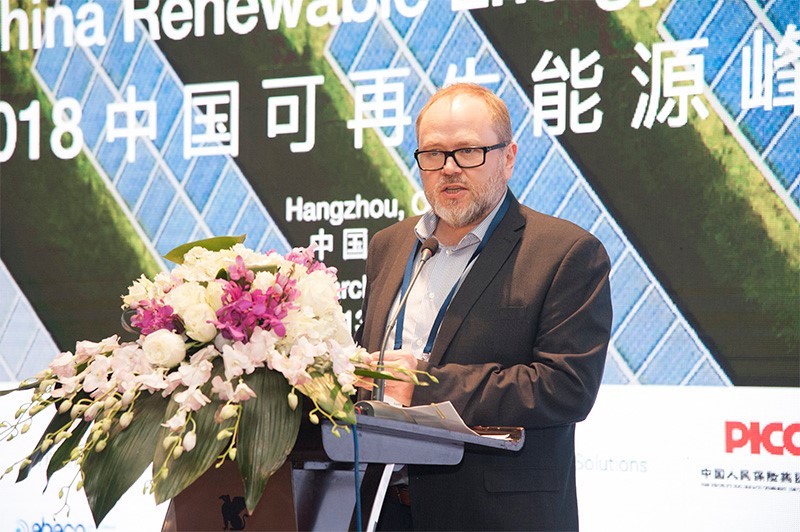 Conclusion
I am an energetic and passionate 'manufacturer', industrialist and renewable energy consultant. I combine this with a mission to help develop sustainable industrial activity bringing the semi-skilled and STEM careers and jobs that come with it, helping to develop a world-class renewable energy sector. I strongly believe I can contribute and add value as a RUK board member and will work tirelessly for your and our sector's interests. I invite you to explore my LinkedIn profile, articles, and posts to get a sense of my priorities. Also, please feel free to reach out and ask any questions you have.
My LinkedIn article case for election: https://www.linkedin.com/pulse/standing-ruk-board-election-john-macaskill/
LinkedIn profile: https://www.linkedin.com/in/johnmacaskill-offshorewindexpert/
I would massively appreciate your organisation's trust, vote, and support in the election ahead. Thank you for your consideration.