Italian Wind Power: Is Floating the Future?
Status update on Italy's wind market:
Toward the end of the 2020's, commercial scale offshore wind deployment is expected to accelerate in Italy. Already, there is a high degree of developer interest in the Italian market as several large floating projects are being developed off Sardinia, Apulia and Sicily, in line with the country's plans for a potential target of 3.5 GW for floating offshore wind by 2030.
In October 2021, transmission system operator (TSO) Terna announced it had received 39 grid connection applications from offshore wind projects alone. Italy's "Beleolico" – owned and operated by Renexia – was commissioned in April 2022 off the coast of Taranto. Set to generate 30 MW, it is the first fixed-bottom wind farm in the Mediterranean Sea. But offshore is not the only growing sector. It is worth noting that Terna is also rolling out a large upgrade of onshore infrastructure to connect a growing new onshore wind and solar capacity in the southern regions, to balance the higher demand in the north. Overall, the TSO plans to invest around 4 billion euros in southern Italy over the next five years and some 18 billion euros nationwide over the next 10 years.
Onshore v offshore in Italy:
Italy's grid operator Terna has estimated there are 17GW capacity of projects requiring grid connection agreements across both Floating and Bottom Fixed technologies.
Large scale expansion for offshore wind depends on being price competitive with Onshore wind.
Italy suffers from administrative constraints such as complex authorisation procedures, long permitting times, and high connection costs.
In comparison to most other European nations using feed-in systems, the quota structure allows for significantly larger revenues for onshore wind.
Stakeholder opposition has been strong. The degree of support for renewable energy sources in Italy may decline in light of the country's economic woes, as has been the case in recent months in nearby nations like Spain, Portugal, and Greece.
What should would-be developers look out for right now?
To date, projects developed in Italy have been unsolicited. New market frameworks will provide price support alongside a more efficient approval process, allowing the industry to rapidly deploy at scale.
The primary support for offshore wind will be Contracts for Difference (CfD), awarded through a competitive auction under the "Fer2" Decree (currently at draft stage). The Fer2 decree is the tool, edited by the Ministry of Ecological Tradition and that of the Economy, which supports the electricity production of innovative renewable plants or with high generation costs through dedicated incentives.
The Fer2 draft – not yet definitive – includes both floating and fixed foundations "at an appropriate depth" and those related to the recovery of disused offshore infrastructures among wind farms at sea.
According to Italy's draft framework, developers must get valid environmental permits in advance to take part in CfD auctions. Although this framework is generally in line with other offshore wind markets, the final version will also include capacity targets and procedures for obtaining permits, allocating sites, and connecting to the grid.
Any offshore project created in Italy will require tariff support, and grid connections remain a major risk for developers as projects frequently call for both onshore and offshore infrastructure upgrades.
Lessons learned
The complexity of the projects and, in particular, the key differences from onshore wind, from contracting to choosing the foundation, the vessel to employ, etc. should not be underestimated by offshore wind developers particularly considering Italy's ambitions floating offshore wind targets.
To make business easier for supply-chain partners, to boost overall capacity, and cut costs for everyone, developers should embrace an open-book policy and mindset when engaging with partners.
---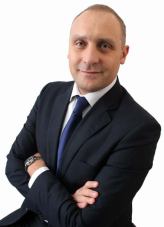 Daniele Caruso
Italy Country Manager & Head of Cables
---
OWC provides specialist wind energy services in Italy, including:
– Site investigation/selection for pre-investigated and not pre-investigated sites (measurement campaigns)
– Bid preparation
– Technical Due Diligence
– Independent Engineering
– Owners' engineering for existing and future OWFs
For more information, contact our team to arrange a meeting at EOLICA Mediterranean event, on 12-14 October in Rome: