Food for thought for volunteers
Ten staff took a day away from the laptop to volunteer a day of their time to prepare 3500 meals for people suffering food poverty.
The team spent the day at the Felix project in East London. The charity collects food from supermarkets, restaurants and farmers that would normally go to waste.
Every day they use the surplus food to prepare fresh, healthy, nutritious pre packed meals that are distributed to foodbanks, schools and local charities.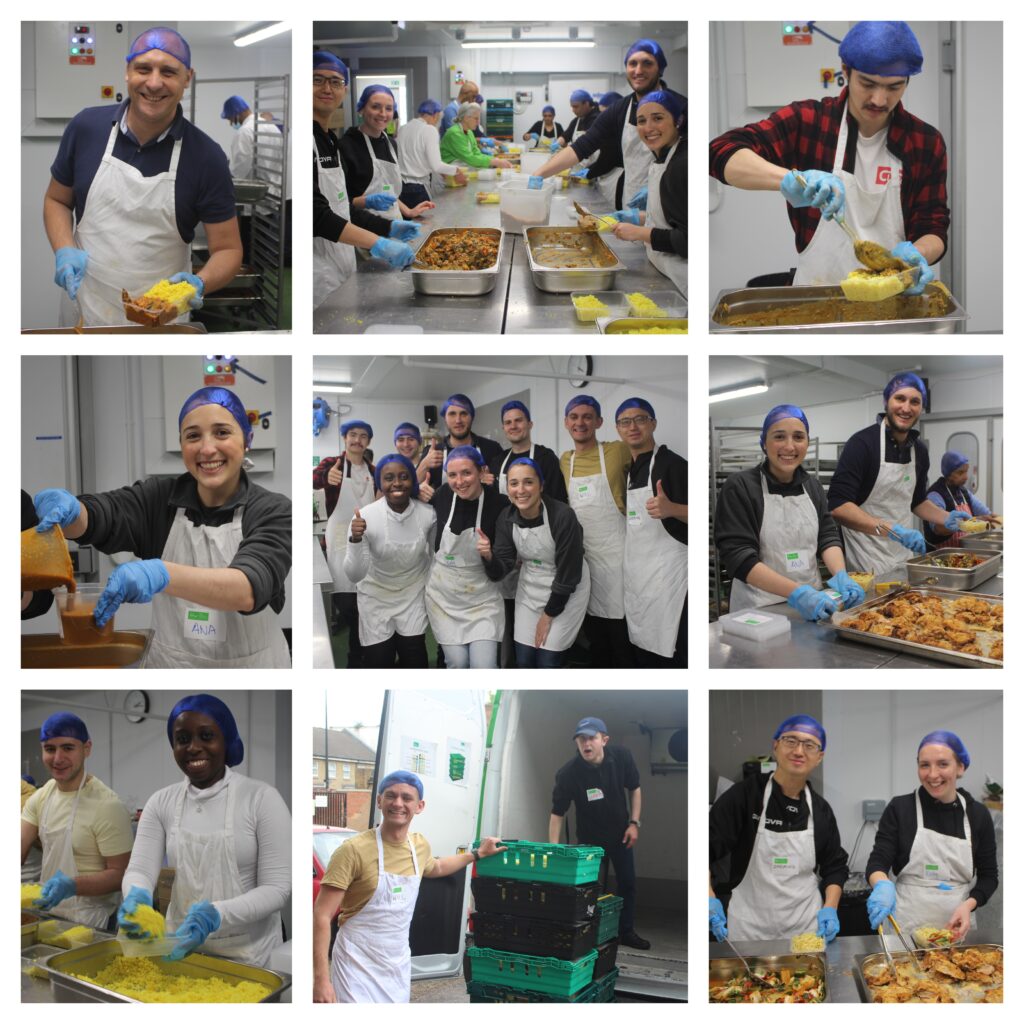 "It was incredible to see the amount of food that would have otherwise gone to landfill. It was a fun but rewarding day spent doing something together that we all know will make a difference to people's lives."

Timo Zheng, Geotechnical Engineer
"It was non-stop, hard work but so worth it. The people at the charity were fantastic and it was a real team effort. We event had out own kitchen disco to work to!"

Daniele Caruso, Principal Project Manager Cables
"The team was incredible, so hard working. The number of meals produced was phenomenal, all of which went to people in real need of a hot meal at the end of the day. Thank you for choosing to give your time to help us."

Nick from the charity
---
Find out more about our company culture and how to join us: