De-risking offshore wind in the deep-sea Med
Ahead of Italy's EOLICA Mediterranean conference, in Rome 10-12 October, we asked one of Engineering Geoscientists, Simone D'agostino, to outline the ground-related risks facing Italy's floating offshore wind goals.
Understanding what lies beneath
As offshore wind development moves into the deeper sea – typically at depths of more than 200m – and encroaches on continental slope margins, ground-related risks begin to encompass additional geohazards. These geohazards are more familiar to more established offshore infrastructure than the still relatively young floating wind market.
Natural hazards can include shallow and deep-seated landslides, active canyons and channels, fluid expulsion (mud volcanoes, pockmarks) and geological faulting. All of these hazards are present in the Mediterranean and compounded by seismic activity.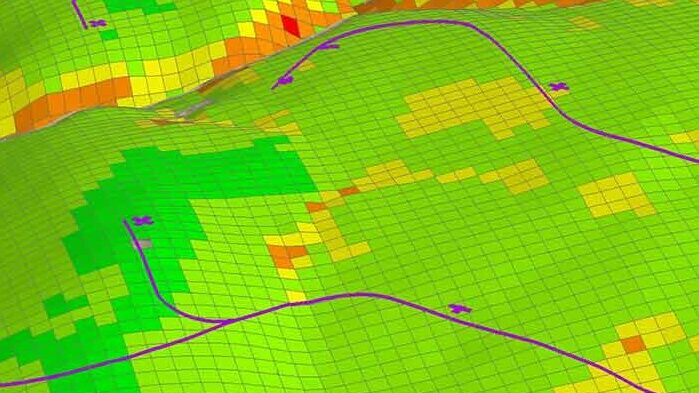 As Italy gears up to a planned 3.5 GW by 2030 from floating offshore wind, experience and understanding of these geohazards are critical to early feasibility assessment, layout planning, engineering design and realistic costing. Failure to fully consider these geo-risks might result in foundation loss, cable damage and associated financial and reputational liabilities.
The key geohazards that await
Understanding risks associated with seabed geohazards requires experience in their identification and characterisation, as well as knowledge of how they might interact with foundations and cables. Evidence of past geomorphological activity, for example landslides, may simply be a preserved historical seascape. Features that might initially be cause for concern may, on deeper inspection, have limited potential to displace or disrupt infrastructure.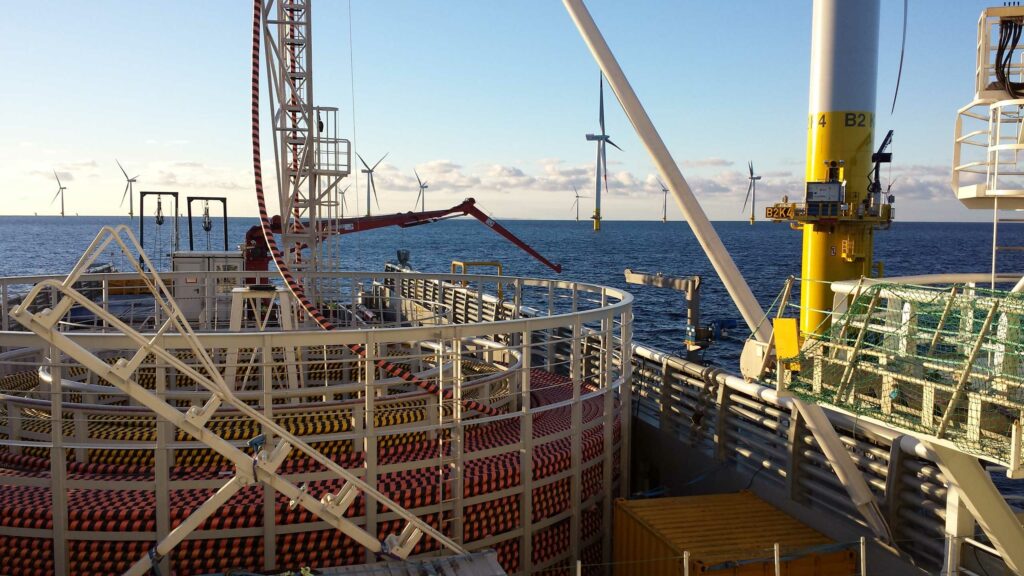 The solution out there
De-risking complex marine environments requires a holistic, ground model approach, supported by an appropriately skilled and experienced geo-team including marine geomorphologists, geologists, geophysicists and geotechnical engineers.
Their collective output should be integrated in a risk model, which is appropriate to the potential severity of impact from geohazards identified in sites of interest. This could be via a traditional and simplistic risk matrix approach or via a more resolute probabilistic risk model. Through this approach, ground risks, which can be the major financial risk driver for deepwater projects, can be fully understood and contextualised against other project risk drivers.
Deep-sea impact from the wider Mediterranean region
East Point Geo's directors have spent over two decades characterising and de-risking Mediterranean deepwater infrastructure from North Africa to the Aegean to the edges of the continental shelf of Italy.
Part of OWC, the global renewable energy consultants, we bring together a combined OWC Geoscience team of highly experienced and multi-disciplinary geo-consultants working across all areas of the renewable energy landscape, offshore and onshore. Our combined geoscience expertise provided a uniquely experienced geo-team capable of de-risking geohazards environments for floating offshore wind all over the globe.
---
Simone D'agostino is a geologist and GIS analyst, working with East Point Geo – part of OWC, The Renewable Energy consultants, delivering turn-key engineering and advisory solutions to support scalable renewable energy development.
Simone will be representing OWC Geosciences at this week's EOLICA conference. Drop by our stand to discuss Geo-risk mitigation in Italy's floating offshore wind development, from planning and feasibility, right through to operations. Join us on stand A05: