Valorous Floating Offshore Wind Project
Project title: Valorous Floating Offshore Wind Project
Project location: UK
Client: Blue Gem Wind, Joint Venture between TotalEnergies and Simply Blue Group
Project Summary: Following our work on Blue Gem Wind's Erebus floating wind project, OWC was contracted to provide owner's engineering services on the pre-FEED for Blue Gem Wind's Valorous floating wind project in 2022. The objective of our work is for the project to submit a successful lease application to the Crown Estate (TCE) in 2023 and to support the project through pre-FEED.  
About the wind farm
Valorous will be located approximately 47 km southwest of the Pembrokeshire coastline at water depths of 70-84 metres and is estimated to feature up to 27 wind turbines. The wind farm will have a minimum estimated capacity of 300 MW.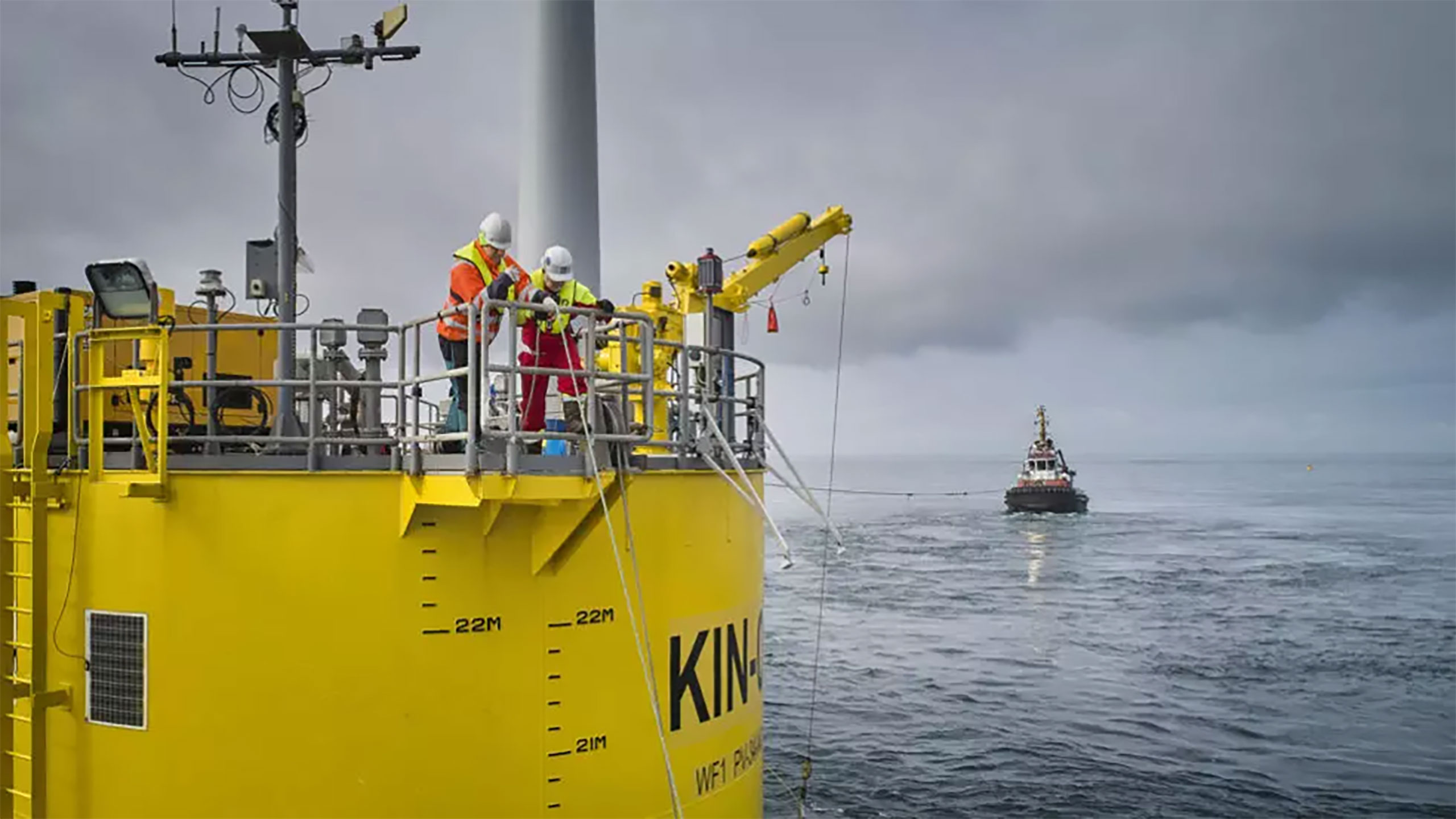 Our scope of work
OWC acts as owner's engineer for the pre-lease engineering and consenting scope of work. The objective of our work is to lead Blue Gem Wind to submit a successful lease application and guide them through consenting. OWC's work includes:
Management of Consenting scope
Site Characterisation

Preliminary Ground Modeling
Site Boundary Refinement
Contract Offshore Geophysical Survey (Contract)
Ground Data Management
Metocean – Floating Lidar And Onshore Metrological Mast management
Grid Connection Support

OTNR Engagement and Grid Management
Port and Transport & Installation Strategy
Pre-Lease Engineering

Innovative technology review
WTG developments
Market Engagement for fixed offshore substations
Market Engagement for Electrical Equipment: Electrical balance of plant RFIs
HDD feasibility study
Export Cable Landing
Onshore design synergies
Challenges
Every market and project presents its own set of challenges and unique requirements. Although Blue Gem Wind has previous offshore wind experience with the Erebus test and demonstration project, Valorous is an early commercial project with a much larger capacity and scope. We helped our clients address the following challenges:
New market, Celtic Sea, with specific consenting procedure
Competitive landscape
New technology
Large scale project
Value added
OWC offers a unique position of delivering a vast array of engineering capabilities across varying disciplines, as well as utilising our established relationships with environmental consultants, which together have provided a holistic perspective to BGW.
OWC worked with Blue Gem Wind previously and successfully delivered the consent application for the 100MW Erebus project, demonstrating our capabilities and continued value to our Client, as well as a deep understanding of the Celtic Sea.
Related services
Our geotechnical engineering team consists of engineers who have many years of experience within the offshore industry and possess both excellent design and analytical skills combined with direct experience working offshore. Our staff are specialists in jack-up leg penetration analyses, offshore site investigations, and geotechnical design and installation analysis for wind turbine foundations. Site conditions […]