Solar-Powered Cold Ironing for Port of Mombasa
Project title: Solar Powered Cold Ironing for Port of Mombasa
Project location: Kenya
Client: Confidential
Project Summary:
As part of the Green Ports Policy by the Kenyan Ports Authority, a study was commissioned to assess the feasibility of two possible brownfield sites near the Port of Mombasa for the installation of a solar PV plant to generate renewable energy-powered shore power – cold ironing.  
Under the Green Ports Policy, ships calling at the port will be required to switch off diesel-operated engines and power their auxiliary engines from shore power. Cold Ironing can achieve an abatement of local emissions by 48-70% for CO2, <60% Sox, and 50-60% NOx.  
Our scope of work
As part of the study, we conducted a feasibility study to assess the suitability of installing a 5-10 MWp solar plant on two possible brownfield sites, energy from which can be harnessed to install a green energy shore power system. The scope of work included provision of a cost indication of a correctly sized solar plant and evaluation of the typical vessel consumption demand and wider energy demand of the port and berth. 
Start date: 2022
Management of Consenting scope
Site Characterisation

Preliminary Ground Modeling
Site Boundary Refinement
Contract Offshore Geophysical Survey (Contract)
Ground Data Management
Metocean – Floating Lidar And Onshore Metrological Mast management
Grid Connection Support

OTNR Engagement and Grid Management
Port and Transport & Installation Strategy
Pre-Lease Engineering

Innovative technology review
WTG developments
Market Engagement for fixed offshore substations
Market Engagement for Electrical Equipment: Electrical balance of plant RFIs
HDD feasibility study
Export Cable Landing
Onshore design synergies
Challenges
The provision of shore power can be complex if local infrastructure and supply is not sufficiently capable of meeting the demand of power from the port and its visitors.
Determining adequate Energy yield of PV plants – the output should be consistent but also enough to supply the port's demand for power  
Grid infrastructure and local transmission networks are poor – critical to assess if they will be able to meet the increased load for the port
Must be cost-competitive against the price of traditional fuels
Local regulation and incentivisation
Supply chain availability to support all of the above at a cost-competitive price point
The solutions  
Detailed feasibility study into both sites
Energy yield assessments
Cables and grid advisory and consulting
Conceptual design for PV sites, designed to maximise the PV output
Cost engineering including CAPEX and OPEX benchmarking
Exploration into alternative renewable sources
Value added
The study found that a significant reduction in the local burning of heavy fuel oils can be secured by using cold ironing, improving local air quality. 
OWC offers broad-ranging technical and engineering capabilities across various disciplines.  
Client access to specialists from across the broader ABL group and extensive international solar project expertise. 
As cold ironing is being increasingly considered in different countries, this project reflects the scale of the opportunity for other ports around the world to explore the installation of shore power generated from their local green energy resource, as well as the additional potential when combined with energy storage solutions such as lithium batteries or hydrogen.
Related services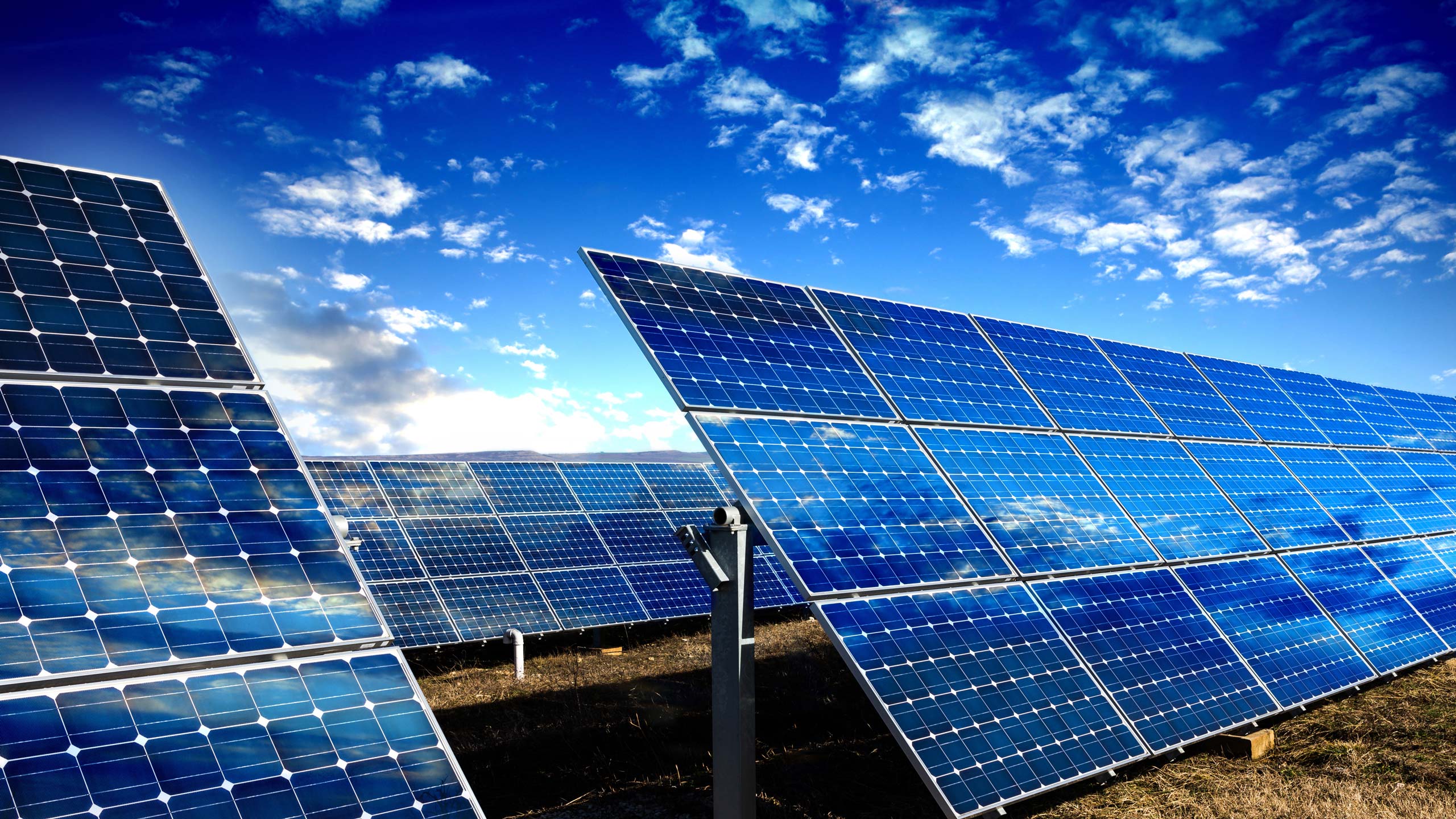 What are ground-mounted solar panels? Ground-mounted solar panels are conventional solar panels installed on frames or poles fixed to the ground and used to support photovoltaic (PV) panels for electricity generation. The systems are either fixed-tilt, with modules arranged in arrays at a constant angle offering stability and ease of installation, or are tracking, where […]