SEATURNS Wave Energy Converter Testing
Project title: SEATURNS Wave Energy Converter Testing 
Project location: Spain
Client: SEATURNS
Project Summary:
INNOSEA, part of OWC, supported the wave basin testing of SEATURNS' wave energy prototype – an innovative solution to overcome common challenges and enhance the technology's commercial viability. 
The Seaturns prototype benchmarks existing wave energy conversion technologies with the challenges that hamper its scalability. The aim was to develop a model that is resistant to different sea conditions, with energy conversion ability corresponding to different types of swell. The prototype has also been designed to minimise and facilitate maintenance operations, reinforce ease of installation, and increase the technology's versatility for deployment in different markets.
The testing was successfully carried out in Cantabria Coastal and Ocean Basin (CCOB)'s wave basin in Spain. 
Our scope of work
Support testing, calibration and characterisation of its SEATURNS prototype in realistic sea conditions. 
Collaborating in establishing a test plan and providing near real-time data analysis to support future decision-making. 
Created an environment as close as possible to real sea conditions, utilizing an innovative tank testing procedure developed by INNOSEA.
Start date: January 2021 
Challenges
Replicating realistic site conditions to test durability prior to deployment
Ensuring the suitability of mooring cables in relation to predicted volatile conditions associated with locations of wave energy device utilisation 
Calculating potential future internal forces at the conceptual design and construction phases
Solutions
Drafted a detailed numerical model for the system developed.
Built a simulator of the dynamic behaviour of the concept in order to conduct parametric studies and design variations with more flexibility and speed than with physical models tested in a laboratory 
Results
As a result of the trial, a new catenary mooring configuration was selected as the project moves forward into development
The new mooring concept proved to enable greater performance from the prototype at key periods
Industry-leading marine renewables expertise with dedicated in-house professionals 
+40 Wave & Tidal Projects in 7 jurisdictions
Orcaflex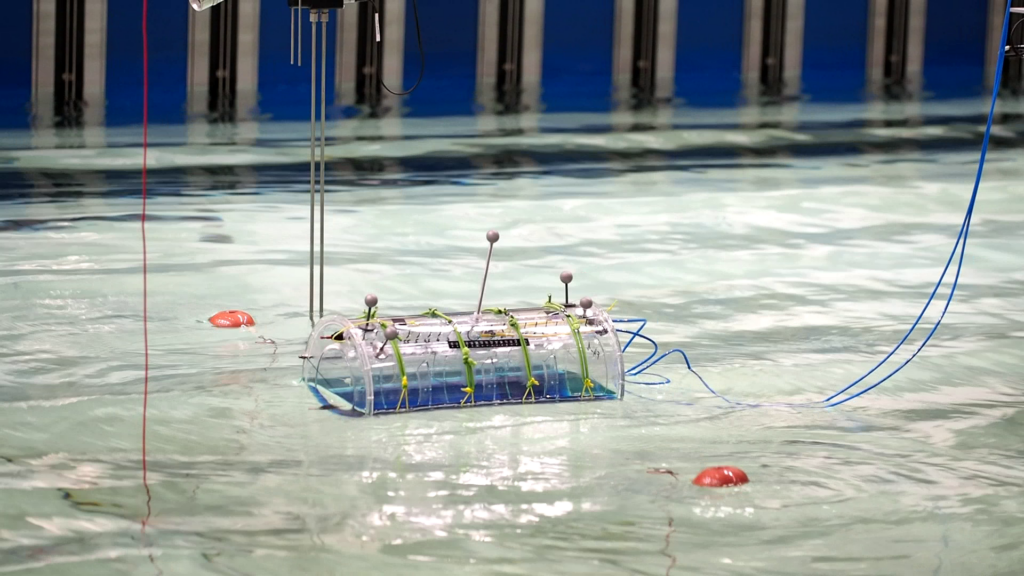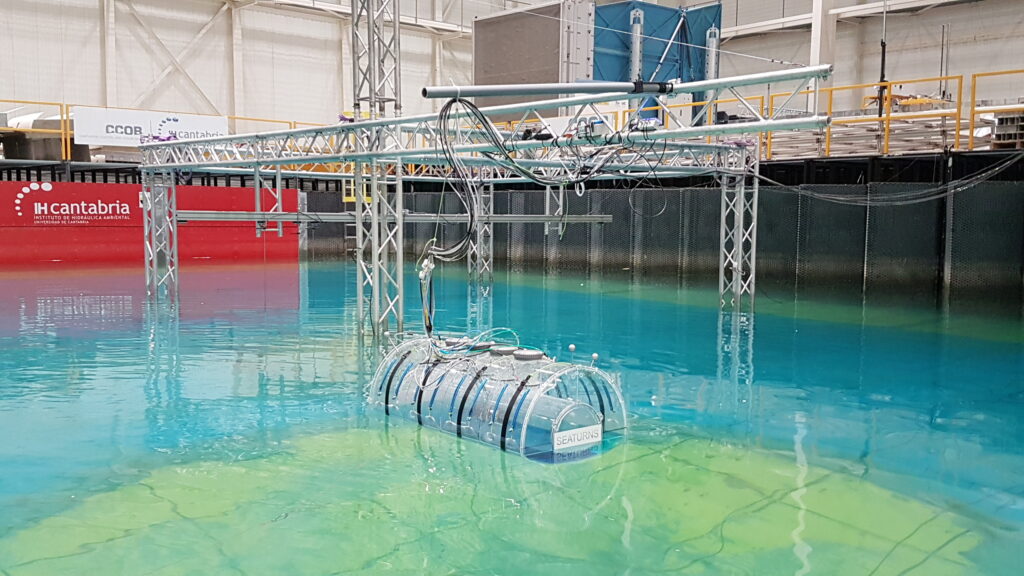 Related services and sectors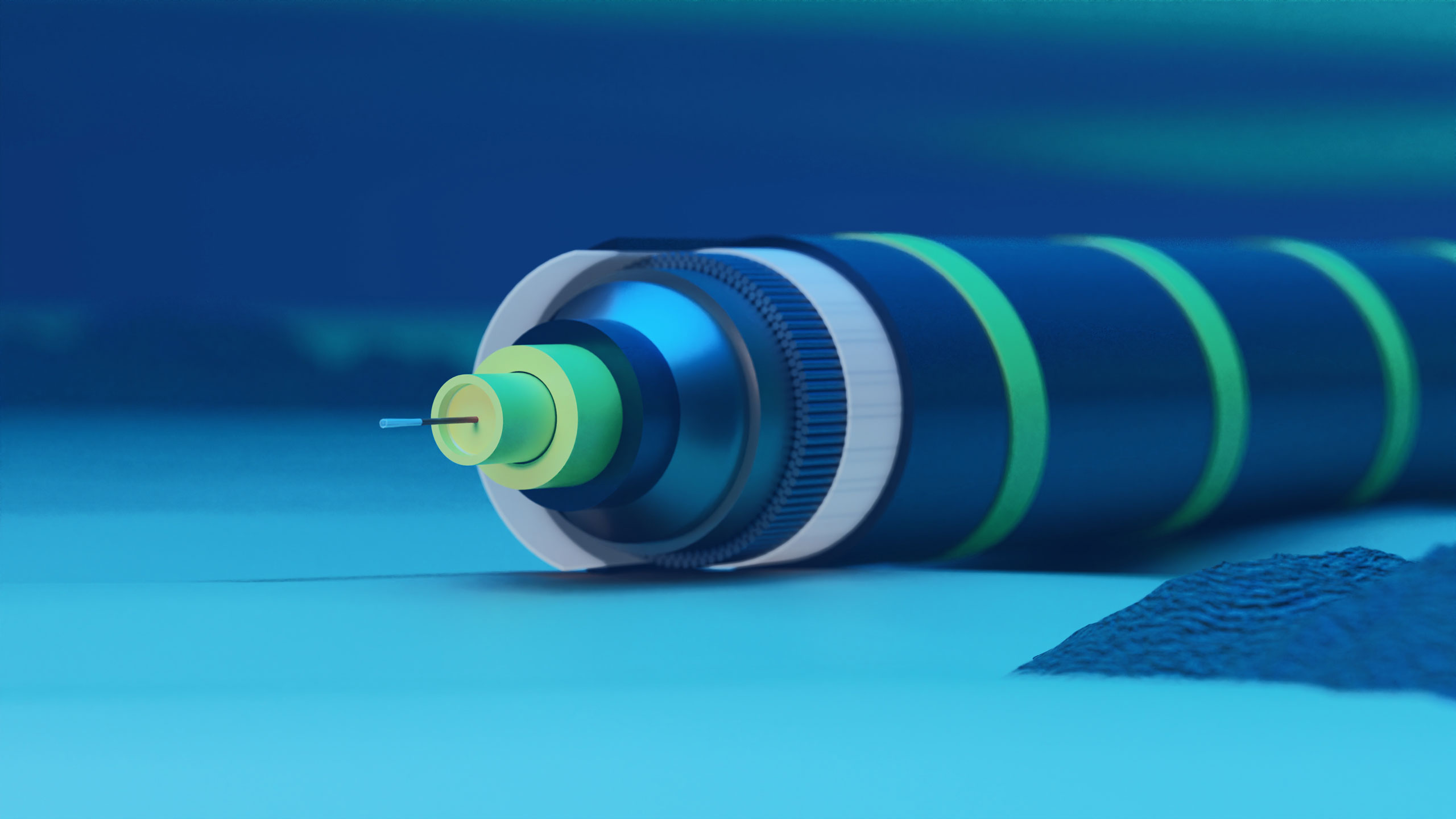 OWC provides the services our clients require to fulfil their mission of designing cable routes, installing and protecting cables, and maintaining and repairing cables for their offshore wind projects.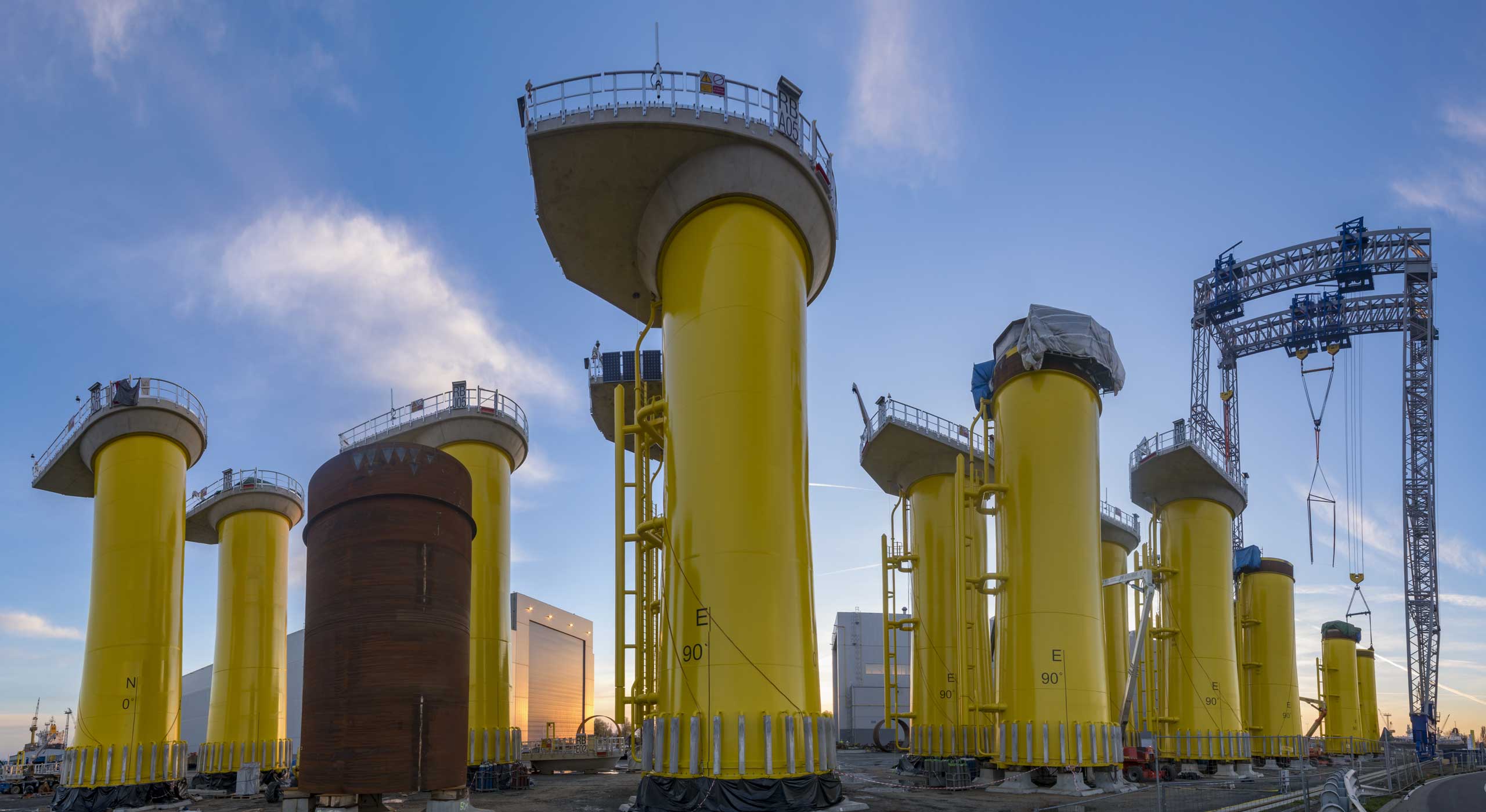 Innosea – the French branch of OWC – is a leading research & development (R&D) partner across the marine renewable energy landscape.