ABL Group expands from offshore to onshore renewables with new senior hire
AqualisBraemar LOC Group (ABL Group) has hired renewables industry senior Richard Abrams to launch and build a team to service the onshore renewables market, specifically onshore wind, solar PV and battery storage.
ABL Group has served the offshore renewables sector for the last 20 years. The group's companies started supporting offshore wind and have since expanded into wave, tidal and floating solar.
"In the past few decades, we have developed significant competence and a presence that makes onshore renewables a logical next step, bringing our rigour and independence into onshore wind, solar PV and battery storage. This is part of our strategy of generating 50 percent of the group's revenues from renewables and other sustainable driven revenues by 2025. I look forward to working with and supporting Richard in building this new ABL business."

Will Cleverly, Global Managing Director – Renewables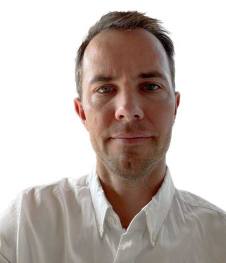 Richard Abrams joins ABL Group as director of onshore renewables from a role as technical director of renewables and head of energy storage at global consultancy group RINA. He has previously held roles as director of Northern Europe and director of wind at OST Energy, and wind & wave lead at Vattenfall's East Anglia Offshore Wind. He started his renewables career as wind analyst at Garrad Hassan (later DNV) in 2005. He has extensive experience from large and complex onshore and offshore wind projects, solar PV, battery storage and green hydrogen.
Richard Abrams adds: "The record low costs of renewable energy coupled with the booming utility-scale energy storage sector has opened the door to the energy transition and the decarbonising of our energy grids. Onshore wind and solar are a natural extension of the ABL Group's current presence in offshore wind and floating solar and I am hugely excited about the potential of the business. I am delighted to have joined the ABL Group, who are making a strong pivot to renewables and other services that support and drive the transition, and I am excited to be developing a team here in the UK and in other key markets to help achieve this."
AqualisBraemar LOC ASA is listed on the Oslo Stock Exchange.