A supply chain ready to serve
Hydrogen is becoming big business, the urgency to invest in hydrogen projects today is greater than ever. A report by the Hydrogen Council suggests that $700bn USD of investment in green hydrogen solutions will be required through 2030 for countries committed to achieving net zero emissions by 2050 – only 3% of this capital is committed today.
Around 680 large-scale hydrogen projects are proposed globally through to 2030, estimated to be worth around $240bn USD. But it's not just Europe leading the charge with large-scale industrial, transport and infrastructure hydrogen projects. At least 46 new projects are planned across Asia too.
In Asia, Japan has led the way. Back in 2014, the Japanese government announced its "Basic Hydrogen Strategy" with the goal of creating a "Hydrogen Society" by 2050. As well as several hydrogen power generation pilot projects well underway, the country has invested heavily in hydrogen technologies including fuel cell and applications aiming at both cost reduction and increasing efficiency.
Since before the 2010s, the Chinese government and major industrial cooperations have also invested significantly on R&D of hydrogen technology including electrolysers, fuel cell and infrastructures. In 2020, China's government announced plans for 5 GW of hydrogen production capacity by 2025, with a goal of reaching 20 GW by 2035. South Korea has indicated similar ambitions too, with Singapore also announcing its intention to pilot programmes to research the production of green hydrogen through solar energy.
In 2019, the Thailand Board of Investment approved a series of incentives for companies interested in investing in the country's green hydrogen industry. These incentives include tax exemptions, subsidies, and permission to lease land for up to 50 years and are aimed at encouraging foreign investment into Thailand's green hydrogen industry.
With all these technical advancements and commercial investments underway, is the global supply chain ready to tackle the huge number of hydrogen projects aiming to come on stream in the next five years?
Hydrogen Supply Chain Challenges
While the supply chain in Asia has great experience in producing, transporting, and storing grey hydrogen from fossil fuel and in ammonia at small scales, it still requires much experience for the large scales needed, the associated complexity and the required cost-effectiveness for hydrogen to be a near-term solution in the energy transition toolbox.
In particular, the existing infrastructure and engineering expertise have been primarily designed for hydrogen produced from fossil fuels, and are different from that for hydrogen produced from renewable energy in many aspects. There are still remaining challenges in adapting and expanding such infrastructure and expertise to green hydrogen. Besides, major considerations centre around the development of new production facilities, storage solutions, transportation methods, and new applications to widen and deepen the energy transition in possible sectors.
Green hydrogen production facilities are still expensive which further adds to initial investment required by hydrogen storage and transportation facilities. Both the complexity and high capital investment are very sensitive to various risks in technologies, component integration, project management and development, and other stages. Hence, an experienced supply chain which can identify and mitigate such risks is essential.
Our hydrogen journey
At OWC, we provide specialised and independent technical services in consulting and engineering to cover the full lifecycle of a hydrogen project, with experience across market studies, project concept, feasibility studies, bid support, design, installation and as owners' engineers. 
As part of ABL Group, we are one of a few consultancy firms that can truly claim in-depth and first-hand experience of delivering green hydrogen projects from R&D and feasibility stages, right through to build and operations.  Along with our sister company Longitude Engineering, we have been working on some of the most advanced hydrogen projects worldwide, successfully completing 40+ projects covering design and roadmaps, production, storage, transportation and consumption and application.  Our services include:
Hydrogen/ammonia production design & project development

Site assessment and market study

BOP, electrical & process engineering and instrumentation

Economic analysis (including cost modelling, LCOH, NPV)

Project specification & bid support

Due diligence, technology/ cost/ markets and independent advisory
Integration with renewable energy plants
Battery – electrolyser coupling
Hydrogen/ammonia storage and pipeline
Offshore, subsea or underground storage
Transportation, engineering and design support
Ship design, conversion and newbuild
Green ports, and R&D
To date, our track record includes projects such as The NEOM Green Hydrogen Project, the world's largest utility scale, commercially-based hydrogen facility powered entirely by renewable energy. When commissioned in 2026, it will produce 600 tonnes per day of clean hydrogen by using electrolysis technology. Our scope included FEED and Pre-EPC risk reviews, EPC tendering support and reviews as well as engineering support during detailed design and construction.
In addition to this, we recently delivered a study for the Asian Development Bank to assess marine resource prospects and provide recommendations on policy and regulatory frameworks, with a view to help facilitate large-scale investment and accelerate financing of selected projects.
We've also supported the design of a green hydrogen production barge in the UK , a first-of-its-kind solution that will enable local hydrogen production within a typical medium-sized commercial port/ harbour – readily installable, with minimal infrastructure – to support the adoption of hydrogen as a marine fuel.
Future-ready and ready to serve
With the green hydrogen industry moving at pace, it's clear that a robust, technically competent supply chain will play a crucial role in the development of new technologies and innovations, particularly in the provision of components and technologies for hydrogen production, storage and transportation. Specialised equipment and materials, optimised for the unique characteristics of green hydrogen, such as electrolysers, compressors as well as the development of new financing models, business strategies and digital services will also help the industry's acceleration.
Some of the challenges facing the green hydrogen industry, such as cost reduction and standardisation will require innovative solutions, new industry standards and regulations to ensure the safety and reliability of the technology.
Overall, upon further cost reduction expected in technology and renewable electricity, green hydrogen production may become promising in any countries with renewable energy resources. The green hydrogen import and consumption market in Asia is likely to be dominated by major regional players (including Japan, Korea, Singapore, Australia and New Zealand), who can afford to tackle production and storage costs.
---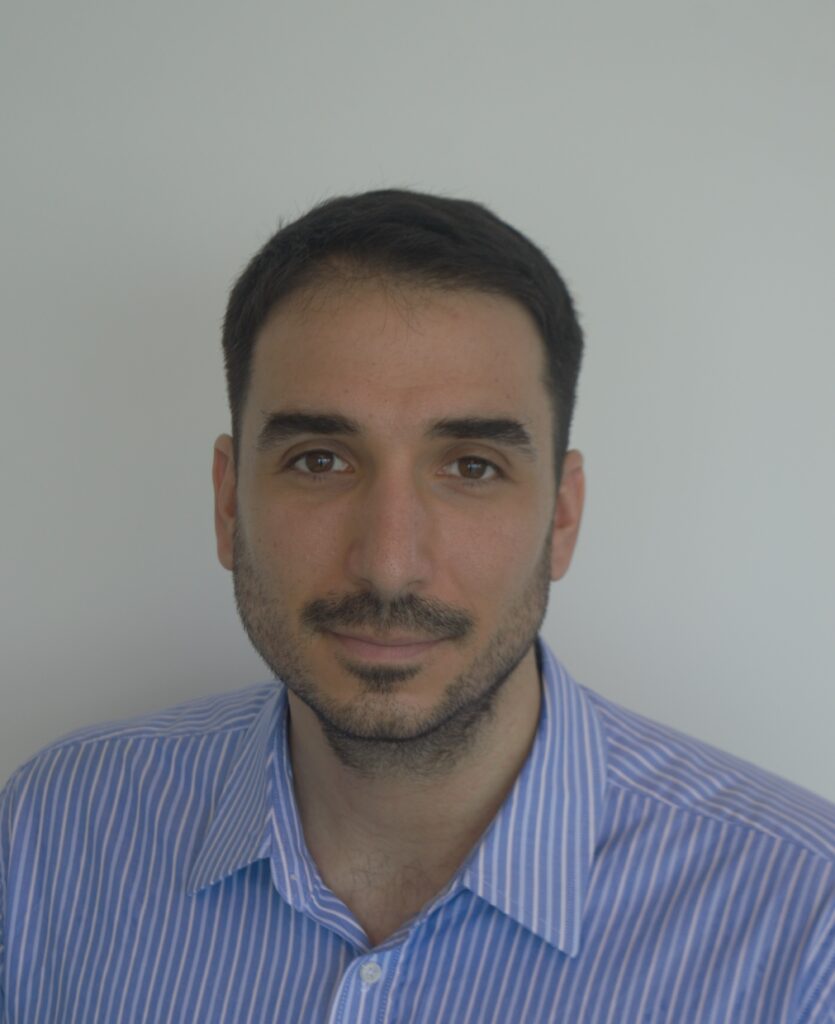 Riccardo Felici
Country Manager, OWC Vietnam