Celebrating Young Engineers with The Ian Bonnon Award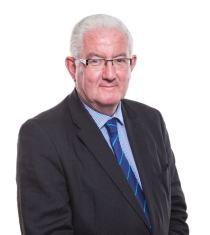 OWC teams from around the world, came together on the 4th August both in person and virtually to celebrate the inaugural event for The Ian Bonnon Award – an annual award set up by the late Ian Bonnon, our founder and chairman, to celebrate and encourage emerging young talent within OWC.
We are pleased to announce the first recipient of The Ian Bonnon Award to be Juan Frias – Senior Project Manager at OWC, who joined the company in 2018.
Upon learning of his award, Juan delivered a speech mentioning the impact of his time working with OWC and especially under Ian's mentorship: "Now it has been three years since I joined the company and I'm pleased to have witnessed our outstanding growth. […] And with the drive and people to be leaders whilst maintaining a family atmosphere. I'm really happy to be here and take part in the challenges to come. […] It is a great honour to receive this award under the name of Ian Bonnon."
The award will be presented annually to a young engineer, following nomination by their peers. The award includes a trophy and a financial award from the Bonnon family.
It was a particular honour to celebrate this award ceremony with Ian's wife Elaine, and children Alexandra and Andrew.
In a speech, Mrs Bonnon mentions about Juan's nomination: "Ian would be delighted at how you have flourished, both as an engineer and leader. He would be particularly proud of how you offer support and guidance to others – something very important to him and an ethos he would wish to continue at OWC!"
William Cleverley, AqualisBraemar LOC Group's Managing Director of Renewables and former OWC Managing Director introduced the award and commented: "Ian was my mentor and friend for many years and coached me and many others in his style of leadership and camaraderie. He spent much of his valuable time at OWC helping the younger engineers grow, and I am so pleased his legacy lives on with this award".
Katherine Phillips, OWC's Managing Director announced Juan as the first recipient of the award.
We look forward to 2022's award ceremony, and to many years to come of celebrating young and emerging talent in engineering, as part of Ian's enduring legacy in OWC and the renewables market.