Celebrating Young Engineers with The Ian Bonnon Award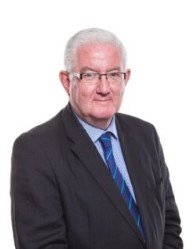 OWC and ABL Group teams from around the world, came together last week on the 13th of October, both in person and virtually, to celebrate the 2nd Ian Bonnon Award – an annual award set up by the late Ian Bonnon, our founder and chairman, to celebrate and encourage emerging young talent within OWC.
The Ian Bonnon Award is presented annually to a young engineer, following nomination by their peers. The award includes a trophy and a financial award from the Bonnon family.
We are pleased to announce that the second Ian Bonnon Award was awarded to Ana Pirrone – Geotechnical Engineer at OWC.
Ana gave a very touching acceptance speech and included that it was an honour to win an award in Ian's name. Ana spoke about Ian had supported her and many other members of the OWC team during the difficult times during lockdown and was a great support to her when she was separated from her family for such a long period of time. Ana concluded by saying that Ian was a great person to be around and brought a great joy to the office.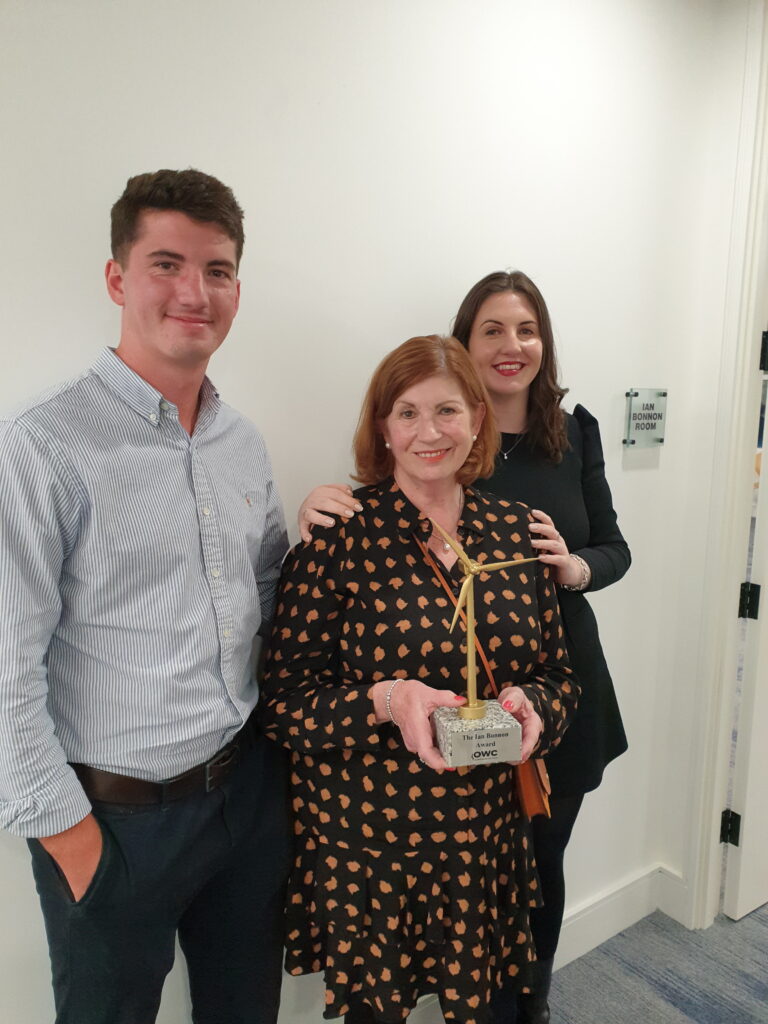 The award was presented in the presence of Ian's family. Mrs Bonnon announced that Ian would be very proud to see Ana win the award, and to see how Ana has developed to become a key ambassador for OWC's technical services and supportive culture.
"Ian was also a great mentor and friend, from whom I learnt a great deal. The annual Ian Bonnon award is to be given to a young person within OWC who embodies the spirit of entrepreneurship, technical excellence and strong family values that are his legacy at OWC."

OWC's CEO William Cleverly's comment during his introduction for the award.
We look forward to 2023's award ceremony, and to many years to come of celebrating young and emerging talent in engineering, as part of Ian's enduring legacy in OWC and the renewables market.